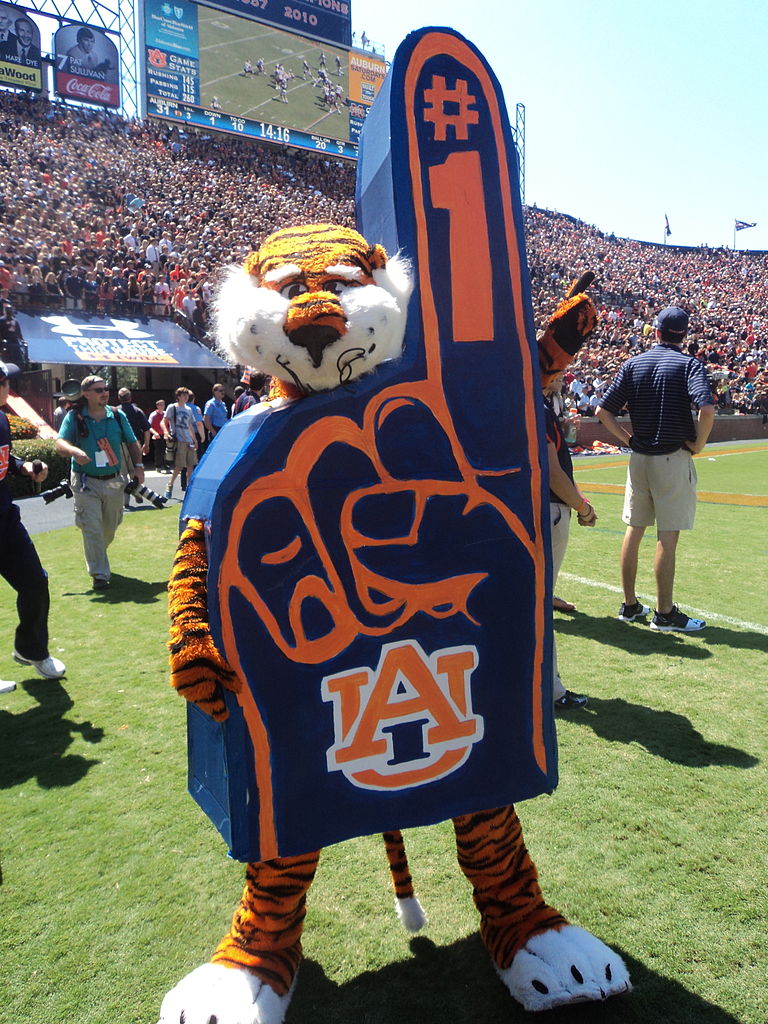 Coming off a ho-hum 8-5 record and a third-place finish in the SEC West last year, Auburn is undoubtedly out to reclaim their spot among the national powerhouses of college football when the season kicks off this fall. As head coach Gus Malzahn enters his fifth year guiding the Tigers, he'll be looking to a retooled offense to supply enough fireworks to lift Auburn back to a national championship pedigree squad. We'll all be watching.
Fortunately, Auburn has a few notable bright spots on the scoring side with the capacity to maintain dominant output from week to week, allowing the Tiger faithful to avoid a season of whacky and wild nail biters.
Change can be a good thing, and Auburn starts the season fresh with two new faces at the offensive helm.
Chip Lindsey returns to the Tigers as offensive coordinator following a three-year detour to Southern Miss and Arizona State. Having served under Malzahn as an offensive analyst during the 2013-14 season, Lindsey is a proven contributor to a highly successful BCS campaign.
His stint as the scoring architect at Southern Miss in 2014-15 yielded an impressive five single-season school records in categories ranging from touchdowns to passing yards. With Lindsey back in an expanded capacity, fans can expect a very aggressive passing game that will culminate in big plays downfield for the Tigers.
Transfer quarterback Jarrett Stidham joins Auburn as the expected starter following an impressive 2015 season as a true freshman at Baylor. A former five-star recruit, Stidham possesses both pass precision and deep ball strength.
He's also a threat as a scrambler having rushed for 1,790 yards and 29 touchdowns during his early career. Stidham spent the 2016 season sidelined at a community college to protect his eligibility. It remains to be seen whether he has any rust to shake off after a year away from NCAA Division I football.
Auburn is down some big names in the receiving corps with the loss of Marcus Davis and Tony Stevens, but a group of new and eager players is waiting in the wings. Jason Smith is the most experienced of the lot and while he's seen sporadic playing time over the past two seasons, the team is looking for Smith to provide leadership and a breakout performance on the field in 2017.
John Franklin III is another one to watch how he'll figure into a wideout slot. A multifaceted talent, Franklin is also in the mix for quarterback consideration, but expect to see more action from him on the receiving side should Stidham stay healthy.
When the Tigers go to their ground game, they will call upon one of the most explosive running back units in the SEC, if not the entire country. Seasoned Kamryn Pettway and Kerryon Johnson both return as the backfield leaders who combined achieved 2,100 rushing yards and 18 touchdowns a season ago.
Promising players Kam Martin and Malik Miller round out the running backs in fine fashion. Both contributed last year with Martin posting 320 yards and three touchdowns while Miller added a score in three games played. The outlook is looking good for Auburn come this fall, which should mean an exciting season ahead.