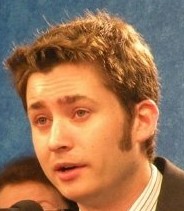 Auburn rarely plays Vanderbilt, so I don't keep up with the 'Dores and their blogosphere that much. But I do know Christian D'Andrea from previous Other Sidelines, so we'll use him again. Christian is Editor-in-Cheif at Anchor of Gold, the blog that drove Gordon Gee and his pot-smoking wife to Ohio State (his words). You can find him on Twitter at @TrainIsland.

1. What is the common Vanderbilt fan's thoughts on Auburn right now?
"Oh good, they're monsters again." I think coming in to the season there was some optimism a rising Vandy team could catch a mediocre Auburn team at the right time and escape with a win. That optimism has…tempered…this fall.
2. After beating Georgia and being competitive in all but one game this season, how's the excitement level in Nashville right now?
It's rising, but it's still not great. The problem with this team has been that the offense has yet to look good against an SEC opponent, and as such this team seems awfully familiar. We've seen how this played out in 2014 and 2015, so we've got a real "wait and see" approach to this year's 4-4 record.
3. Who are two unheralded Commodores that Auburn fans should look at for and why?
Torren McGaster is a rock solid cover corner who gets little recognition. He's good enough in man coverage to be left on an island, and is solid as a tackler. Expect him to make some plays on Saturday.
On the other side of the ball, Khari Blasingame, a converted linebacker, is the thunder to Ralph Webb's lightning. He'll be counted on in short yardage situations and as a change of pace back. He doesn't shy away from contact and is very tough to bring down.
4. Who are two Auburn Tigers that scare you the most and why?
Carl Lawson, because Vanderbilt's offensive line has issues and Kyle Shurmur has the mobility of a malfunctioning Roomba. And, I'm gonna cheat here, but both of Auburn's insane running threats — Kamryn Pettway and Kerryon Johnson — because the Commodores struggle against teams with diverse running games, as seen when Georgia Tech turned Vandy's visit to Atlanta into an interpretive dance version of the Red Wedding.
5. Where will each team have an advantage over the other?
Vandy's defense may have an edge over the Tigers, although after Auburn limited Arkansas to just three points, I'm not so sure. Other than that, the scales all tip in the home team's favor.
6. Which matchup will decide the game?
Kyle Shurmur vs. the Auburn passing defense. Vanderbilt can't win unless Shurmur leads at least one solid scoring drive. The team's defense will also hinge on Shurmur's performance as well — if the 'Dores are haunted by three-and-outs, that's going to lead to a tired defense and easy points for the Tigers.
7. Will you admit that Vandy's last two wins over Auburn came during historically good seasons for Vandy and historically bad seasons for Auburn?
Never.
8. What is your prediction/analysis for the game?
Vandy's defense gives up an early score, then holds tough in the first half otherwise. It's something like 10-3 or 14-7 at the half. And then Vanderbilt's offense gets bogged down by a bunch of three-and-outs, the Commodores get tired, and Auburn scores plenty later on, leading to something like a 34-13 finish.
But hey, the 'Dores beat the spread.
9. Where will Auburn and Vandy end up this season?
In bowls. Auburn's will be in some nice, major city. Vanderbilt will gladly settle for Shreveport.
10. Do you think Westworld is a valid microcosm of our society as it pertains to gods and men and why?
I believe its more a reflection on HBO and its audiences' taste. There's a character in Westworld who exists solely to be raped. If that's not a grand cultural (and heavy-handed) statement then I'm not sure what is.