Now that the Australians have visited Auburn en route to Rio, it's about time for the Olympics get started. The opening ceremonies are this Friday, so the games will begin this weekend. Note: they've actually already started in some sports. Weird, right?
Per usual, half the swimmers you see in the Olympic Games will have ties to Auburn. This year, there are 15 swimmers or swimming coaches that currently or previously spent time at Auburn. There are also six athletes competing in Track & Field, and one gold medalist shooter that was apparently at Auburn the same time I was (2000-2004). He's the only athlete actually competing for the United States, so War Eagle Anyway.
Below are each of our athletes and coaches with their respective schedules. War Damn Olympics.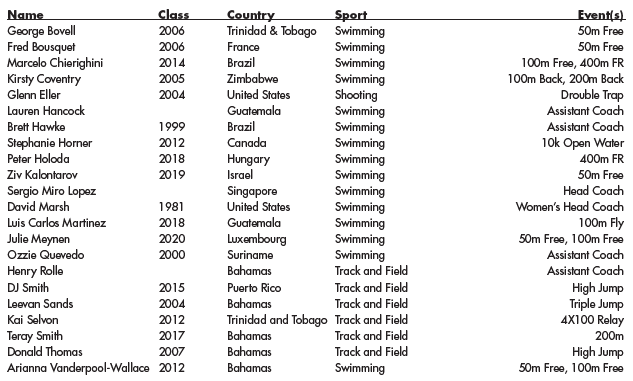 ---