When Auburn beat Alabama in the 2013 Iron Bowl, it happened in such fashion that they couldn't keep them off the field that night. It was the greatest Auburn moment I've ever witnessed, but it also came at a price. Due to "allowing" fans to violate a SEC rule, the Auburn Athletic Department had to pay a fine of $25,000. Chump change, right?
When Auburn beat Kentucky in basketball last Saturday night, it was such a rarity that they couldn't keep them off the court that night, either. Since it was "Auburn's" second offense of storming the court/field since 2004, the Auburn Athletic Department now has to pay a fine of $100,000. Not chump change anymore, and not really their fault, either.
Since the expense comes solely from the fan's reaction to such monumental moments in Auburn sport's history, a group of Auburn fans have started a fundraiser to help Auburn pay off this $100,000 fine that they owe to the SEC.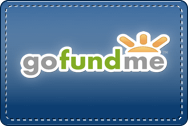 Before some of you start, this group of fans is not associated with Auburn in any way, and it's not me (I just think it's a great idea). It's a group of people wanting to help pay for something that Auburn really shouldn't have to pay, and every cent will go to Auburn's fine.
You may remember the day that Alabama lost. I guess I should elaborate. You may remember the day that Alabama lost to Ole Miss, causing Rebel fans to storm the field and tear down the goal posts. The school then created their own fundraiser to cover the costs of new goal posts and other repairs, starting their goal at $75,000. That goal was quickly surpassed and the fundraiser ended with over $105,000 donated.
If Ole Miss fans can raise over $100,000 for some goal posts. Auburn fans, those that want to, can easily raise enough to cover a fine brought on by fans themselves.
So, if you want to, go donate a few bucks. If you don't want to, then don't, but War Eagle anyway.