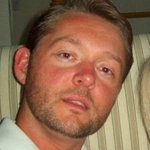 Acey Roberts (@Aceyrob) is an engineering grad of Ole Miss and is one of the founders of MakeItRainSports. He currently writes for Ole Hotty Toddy, and  contributes articles at Bleacher Reports and Fansided as well as co-hosts the MakeItRainSports and The Season Ticket radio shows on the VsportoNetwork. Acey loves BBQ and female fitness instructors. Acey hates commas and LSU.

1. What is an Ole Miss fan's first thoughts of Auburn right now?
Well I think for Ole Miss fans you will forever be known as Tuber-ville or is it Tuber-vegas now? I think Auburn and Ole Miss are really similar programs. Similar head coaches, similar offenses, we have shared some coaches and players. There are a lot of interesting story lines. Ole Miss is trying to catch lightning in a bottle in a similar way that Auburn did last year.
2. What's the vibe like in Oxford? Has the excitement waned a little since LSU (the team Auburn beat 41-7) beat the Rebs last week?
It's always crushing to lose to LSU. It doesn't matter if we are 0-11 and you know there is no chance to win, Ole Miss usually plays LSU close, so it is heartbreaking to lose that game. I think for this season if Ole Miss had to lose a game, the LSU game looks to be the one to drop. It doesn't really hurt our chances of winning the SEC, Ole Miss still controls their destiny and has some help with Auburn and MSU coming to Oxford. Being ranked #4 in the new CFB poll after the loss should be encouraging for the guys.
3. Would you rather have Hugh Freeze or Gus Malzahn leading the charge for the Rebel Black Bears?
I think winning is more based on players and the talent. Gus won a national championship as an OC but he had Cam Newton. How hard is it to coach that guy? Freeze doesn't have a Cam Newton or a Johnny Manziel and yet he is still winning big. I think we are pretty happy right now with Freeze. I like that he is focusing on building up the entire roster, bringing in amazing defensive talent, good special teams players. It seems he is building a great foundation in a short amount of time.
4. Were you at all worried that the massive amounts of trees in the Grove wouldn't survive the win over Alabama? We were praying for you.
We talk about the Alabama-Auburn rivalry a lot over here in Mississippi and the fact is, if Ole Miss and State continue to win like they are things will get bizarre over here too. It's human nature, the lowest common denominator is going to show out. Fortunately for us, they are usually wearing a Bama or a State shirt.
5. Name two unknown Rebels that Auburn fans should look out for.
Defensively, you want to keep any eye on Tony Conner. He was a highly touted freshman recruit last year, so he may not be "unknown" but you don't see him get the attention of a Nkemdiche or Prewitt. Conner plays a nickelback/husky position and leads the team in tackles. He is just everywhere and I expect him to shadow Nick Marshall in this game.
Offensively, we need Jordan Wilkins to get some carries and produce, he is a 210 pound young back that has been getting more and more playing time but against LSU he was totally left out of the game plan, which I thought was a mistake. I expect him to get back on the field this week and make up for lost time.
6. Where do you see each team having an advantage over each other?
I would say the advantage for Auburn is they have a better offensive line than Ole Miss. We were thin when the season started and we have lost our part time center in Ben Still and our All-American hopeful LT Laremy Tunsil has a strained bicep. We just don't have the ability to run it down your throat, not sure if Freeze is even building towards that honestly.
For Ole Miss it would be our secondary against anyone really. I think Nick Marshall is good enough but you will just have to deal with turnovers when you play this defense.
7. Who are your two favorite Auburn Tigers of all time and why?
Obviously everyone loves Bo Jackson and the absolute super-human athlete he was. I had the Nike posters of Bo Jackson as a kid before I even knew he was an Auburn grad.
The other guy would be Rudi Johnson. He is more of an enemy but sometimes you have respect for guys that you just can't beat. I remember in 2000, Auburn came to Oxford and really single handedly punched Ole Miss in the mouth. He had over 150 yards if I remember. That was the year Deuce McAllister and Romaro Miller were seniors but we couldn't get past Rudi Johnson.
8. What is your analysis/score prediction for this game?
I think Ole Miss will continue to dominate defensively, as they have all year. The only question will be can Hugh Freeze and Bo Wallace make up and learn from the meltdown in Baton Rouge last week. I expect they will, Bo Wallace seems to have one or two bad games every year but he always recovers. They also need to get back to the short passing game, something that has been working well but they went away from against LSU. I think Ole Miss scores 24, Auburn will be around 20.
9. Where will Auburn and Ole Miss end up this season?
If Ole Miss can pull it out this weekend you will see Ole Miss threatening to win the whole thing in the Egg Bowl. Its only taken Ole Miss and State 100 years or so to make this game mean something. Auburn has three tough road games including Oxford, so it would be hard for me to see them running the table.
I can't believe you guys lost to MSU, you really did give that game away; doing us no favors!
10. Now that Ole Miss's season is over and Marshall Henderson is gone, what are Rebel fans looking forward to? Baseball?
Haha, should we lose to Auburn, we will start to talk about Jarvis Summers and our preseason all SEC point guard, but that will go away soon too, so yea… Omaha baby!!! Don't forget we still have the grove to keep us busy, win or lose!