The Roundtable is back for week two of the 2015 season with three four of my favorite players in Auburn football history. Andrew McCain and Cole Cubelic are regulars. Last week, we added Ben Leard. This week, an old regular has made his triumphant return. I'm talking about Jeris McIntrye.
This week we talk about Auburn's performance against Louisville, a possible drop off, and what it was like to play the little guys in the state.
---
What worried you in Auburn's win over Louisville? What excited you?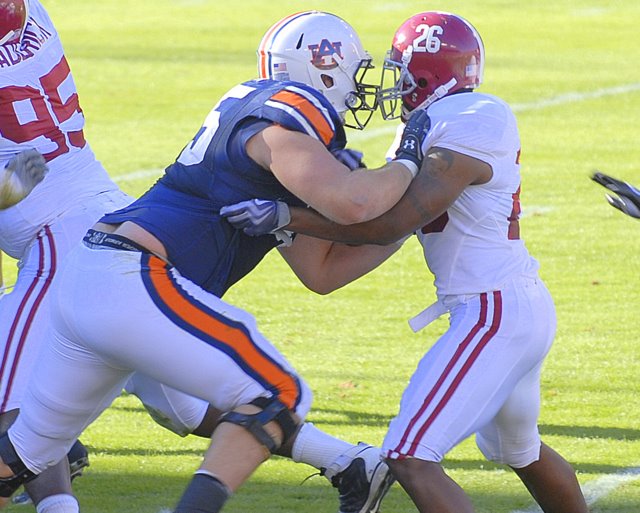 Andrew McCain: Anyone who gets worried about a neutral site win over a top tier ACC opponent is way off base. Was I concerned with the interceptions? A bit. But Jeremy can and will do better. We've all seen it first hand. I'd like to see us correct the holding up front, and I think we will as we settle into live game speed. There was a lot to be encouraged about in the running game, and the pitch and catch type slant passes we completed are something we haven't been able to take for granted since #2 was calling signals.
We let them back in the game late by resting guys with minor injuries. Those same players demolished their offense in the first half. I think we will all be glad that the young guys received valuable game reps in the second half, even if it cost us a "blowout" on the final score. I remember a couple other Auburn squads that had good seasons without a blowout opener, and both of those were at home, against Clemson and Washington State respectively.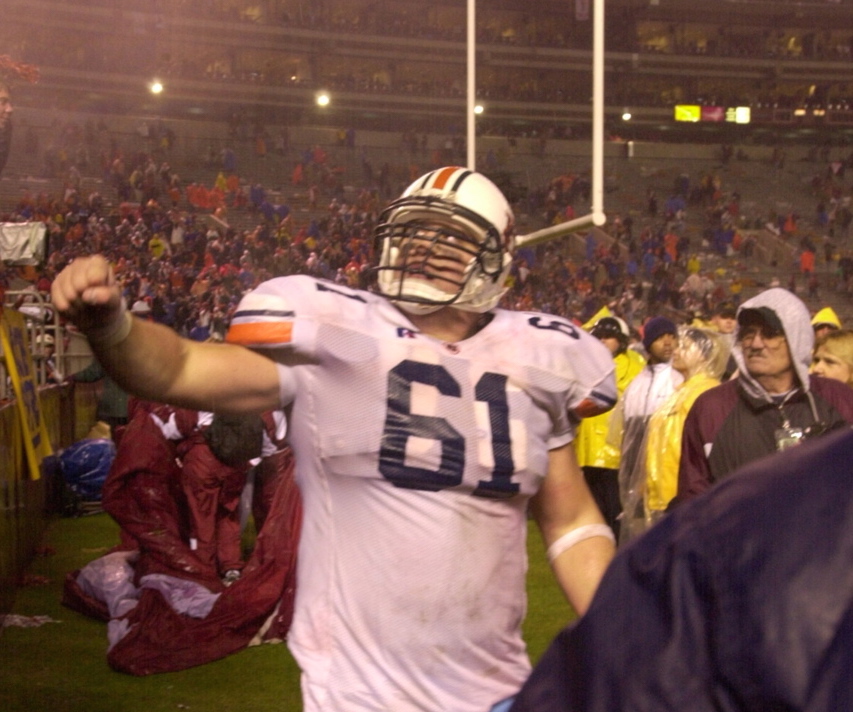 Cole Cubelic: The turnovers & fact that it didn't feel like they finished was of concern for me. The offensive line has the potential to be pretty physical if they continue to grow. They played well as a group. Shon Coleman and Avery Young did a nice job with some quality edge rushers and played well. Braden Smith was very impressive. Lawson, Adams, Matthews were all big highlights on that side of the ball for me.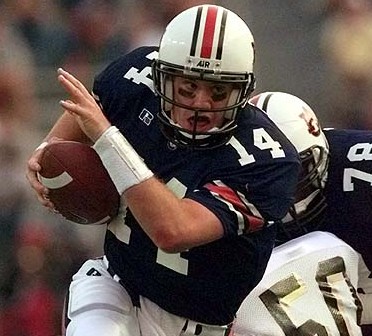 Ben Leard: Turnovers worried me about last week's victory and the inability to pull away when Auburn had the opportunity to dominate the game.  I was extremely excited to see the defense play with some much aggression… especially the front. The mix of Lawson, Cowart, Adams, and crew will prove to be a very dangerous mix for opposing offenses throughout the season.

Jeris McIntyre: I was worried about all those injuries we had. I was excited about the way the defense played in the first half. I was also excited the way Peyton Barber ran the football. We will only get better, and I can't wait to see how we look this coming Saturday.
---
Do you foresee any let down this week playing Jacksonville State after last week's big stage?
Andrew McCain: I don't think there will be a letdown at all. Early kickoff can sometimes translate to a slow start, but I think our starters will come out anxious to play mistake free football, and when we get a big lead, the backups will come in anxious to show their stuff. We have a sellout crowd and an awesome new video board to debut! With perfect fall weather in the sanctuary that is JHS, I'll be ready to strap up and pop some pads with them! 
Cole Cubelic: No.
Ben Leard: I do not anticipate a letdown. I like to think that they are using this week as a build up for Baton Rouge and will motivate the team to be at their best. Jacksonville State will present some difficult challenges but any obstacles that Auburn faces will only be those that are created by themselves.
Jeris McIntyre: I do not see a let down. We will be ready to put it on JSU. I think Jeremy Johnson and the receivers will put on a show Saturday.
---
What was it like playing smaller schools from the state? Alabama won't do it. Do you like that Auburn will?
Andrew McCain: It is always fun to play against a lower tier in state school. You played with or against a lot of those guys in high school. It's always good to line up on the field with them again. I also think it's a great way to send some money from a larger program to one that may need the funds to stay afloat. Outside of the financial aspect, people often forget that the young men on those teams work just as hard as the guys at the big SEC schools.
They see less return in the form of notoriety, 100 free sweat suits and national TV every week. I think it's awesome for those guys to have a chance to play on this stage. Many of them would have played at Auburn or Alabama if they could. These games are a reward for them. It's hard not to pull for a guy who is enjoying that moment in his playing career. I'm proud of Jay for orchestrating these type games. 
Cole Cubelic: It was a game. The atmosphere is never equal to a conference rivalry game, but it's live fire. You better buckle your junk or you will be in for a fight. The focus was always more difficult to manage. Early kicks are miserable &\ I love that AU plays in state schools. More opportunities for kids in this state.
Ben Leard: Being from Georgia… it really didn't resonate with me other than vs. Alabama. The in-state thing was not a big deal to me. It simply was another team that we wanted to beat regardless of where they came from.
Jeris McIntyre: It's fun playing the smaller schools because you know everybody is going to get to play. It's also a good game to work on something offensively and defensively as well as add depth.