The live feed of the construction of Auburn's massive new video board has been taken down, which led me to believe that it was ready to be turned on and tested out. Turns out I was right, but early today, Auburn Athletics gave us a quick look at the board as it was turned on for the very first time (via Periscope). At the time that I swiped this super high-res screenshot, a few of the panels were still waking up. Those panels will be part of six different inputs.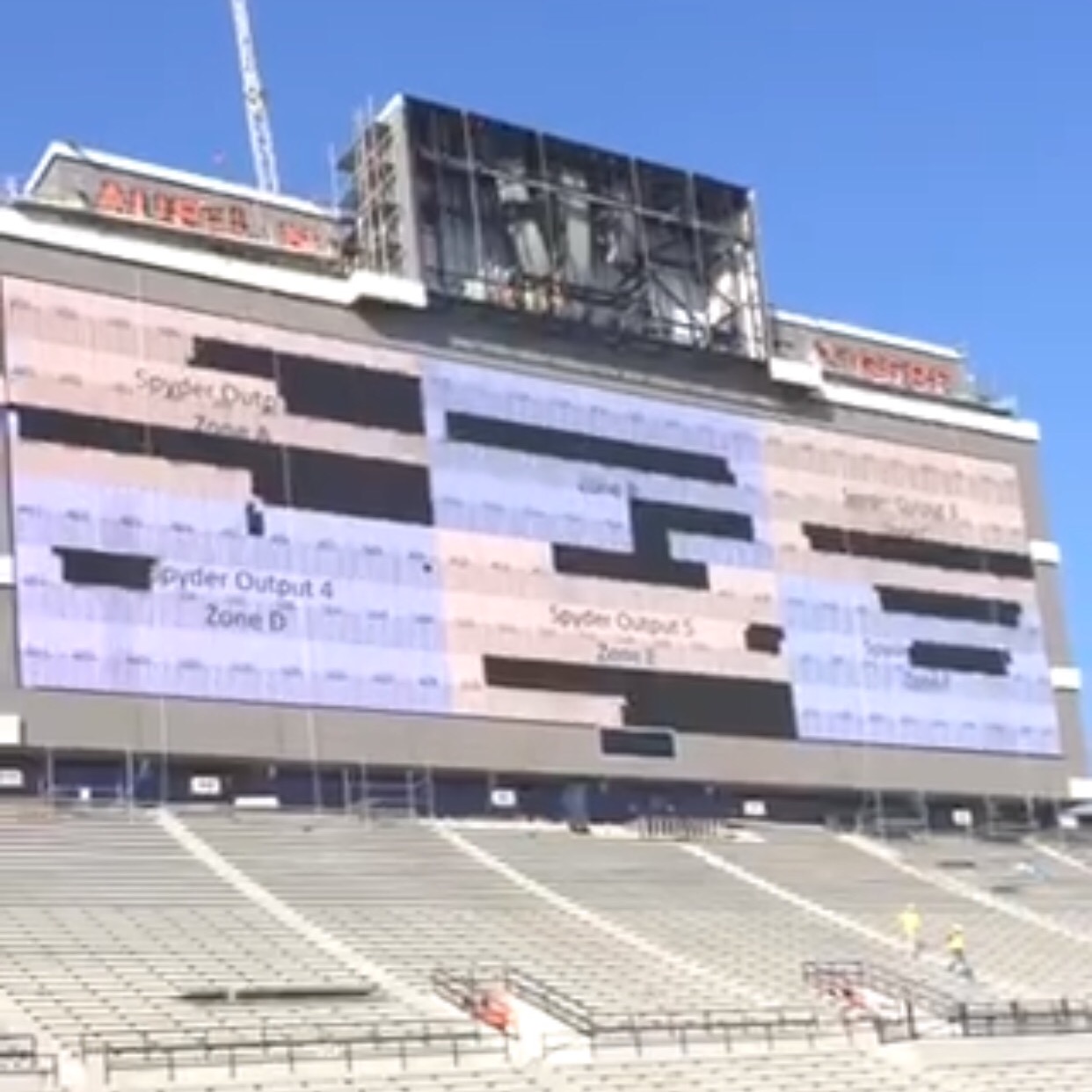 You can also see that the AUBURN and TIGERS on each side of the speaker box are up as well. The only thing left to add to the front is the huge AU logo that's going over the speakers. We are now 43 days away from the first home game, the true unveiling of the board, and it looks like it's well on schedule to be completed before Jacksonville State comes to town on September 12th.
Update: Thanks to @dadamsAU, we have a clear view of the now functioning video board from the 7th floor of the Haley Center.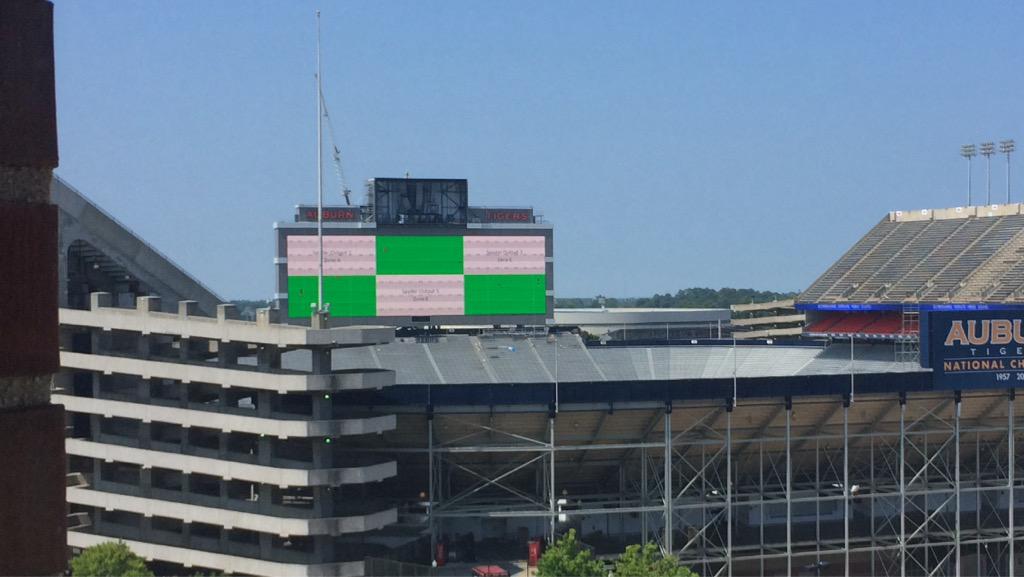 Update #2: @Sir_CoxElot has gone rogue and flew his drone outside of the North end zone to get us a clearer view as well.