The 2014 season ticket packs have begun to see the light of day. They were shipped earlier this week and people began receiving them in the mail as early as yesterday. Enough about those people, though, let's take a look at the tickets.
This year, Auburn decided to go with a nostalgic theme for each ticket. Each has an image of a past player, team, or coach to remind Auburn fans where we've been.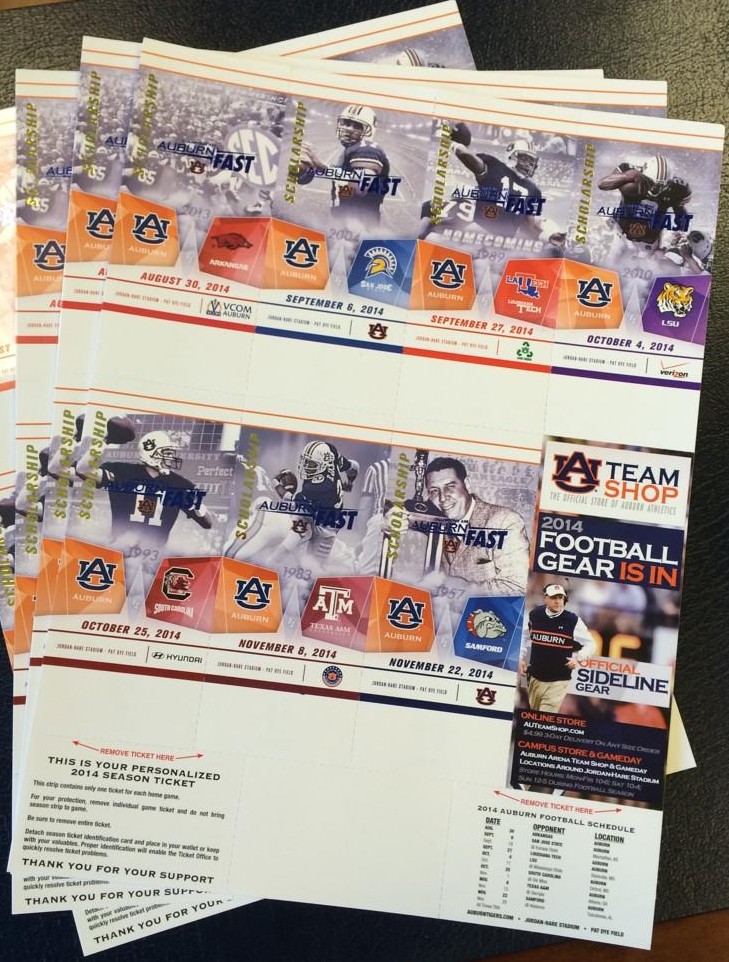 The Arkansas ticket features the 2013 SEC Champions to remind BERT Bielema what the hurry up offense can do. The picture is a little lighter to show off the AuburnFast that's used on every ticket a little more. It's like "HEYYYYY BERT…. Yep, still going fast. Suck it."
The San Jose State ticket features Jason Campbell and the 2004 season because that team will be honored at this game. As someone pointed out, Cincinatti doesn't start their season until the next week, so there is a possibility Tommy Tuberville will be there. Why Cincinatti starts the season with two bye weeks, I do not know.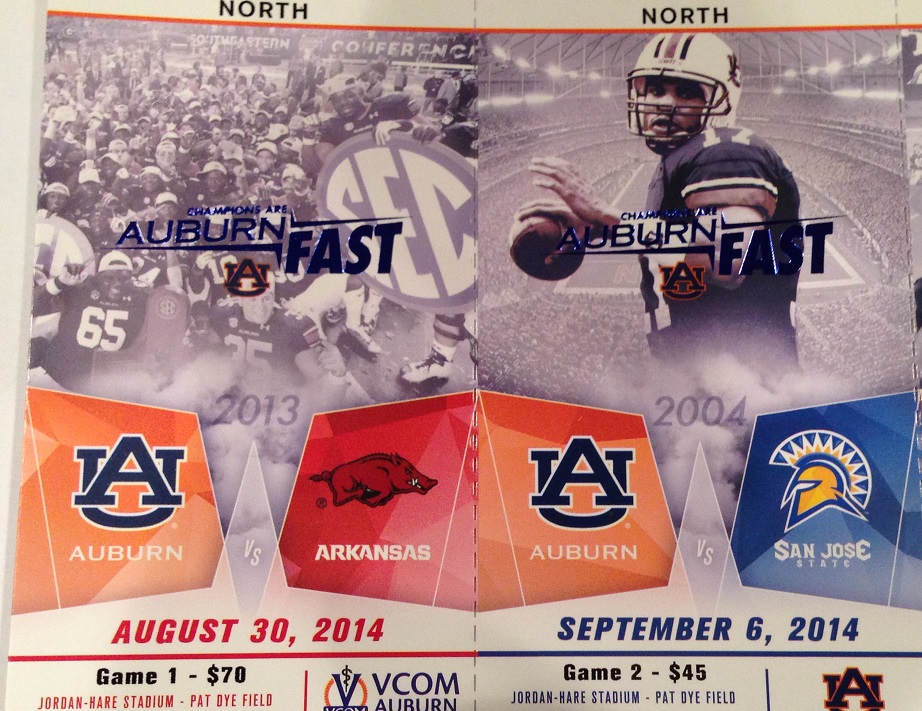 The Louisiana Tech ticket features Reggie Slack and the 1989 season for the Homecoming game. I don't know, maybe 1989 is all nostalgic and Homecoming is, too? Actually, the 1989 team is going to be honored that day.
The LSU ticket features Cam Newton and the 2010 season. It probably has everything to do with this. Yep, pretty sure of it.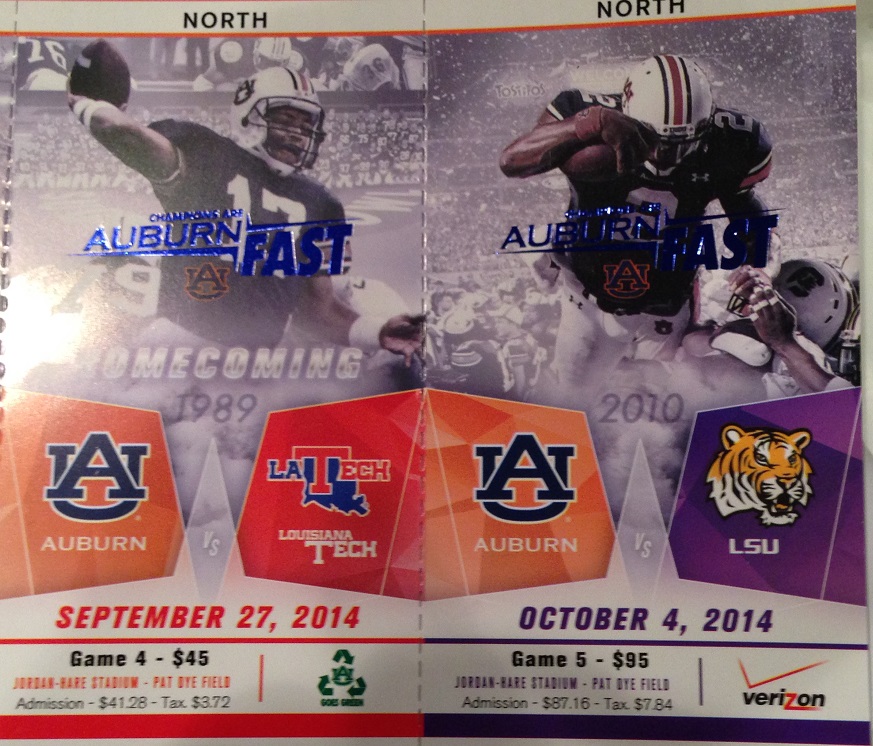 The South Carolina ticket features Stan White and the 1993 season. If you take the 3 from 93 and double it, you'll get the last time South Carolina beat Auburn in football: 1933. Not kidding.
The Texas A&M ticket features Bo Jackson and the 1983 team that won the Suger Bowl. Weird, because the only time Bo played Texas A&M, he lost.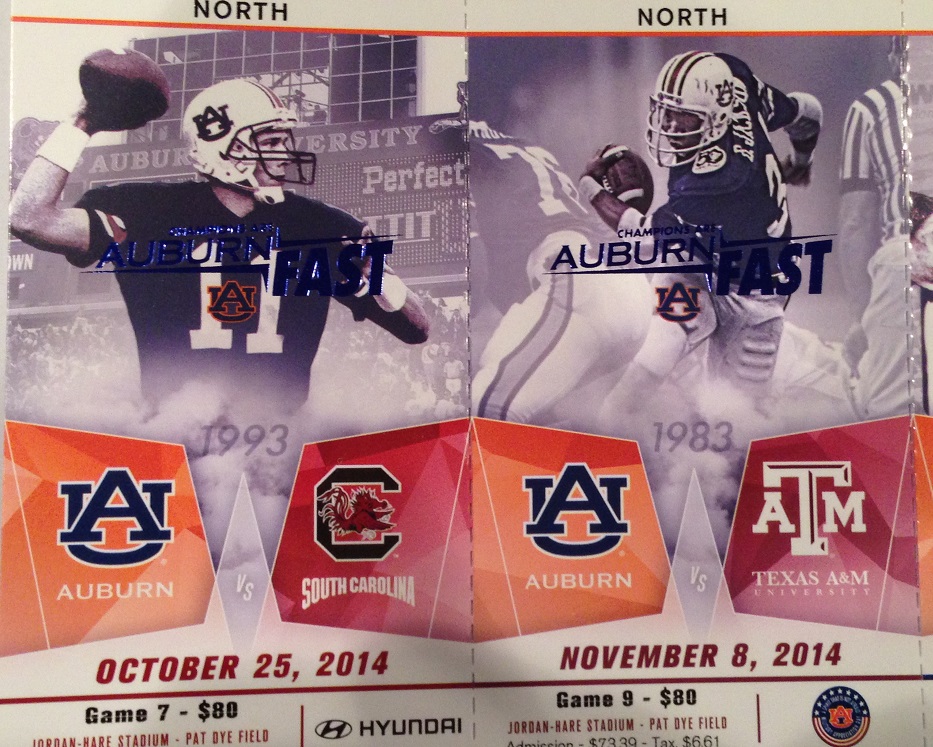 The Samford ticket features Shug Jordan and the 1957 team, which has made me realize that 5 of the 7 tickets honor years that Auburn should/could feature national championships. I cracked the code. I see you Auburn.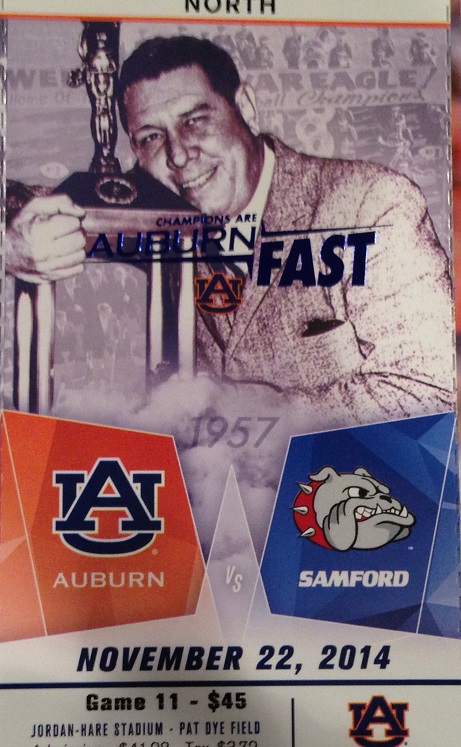 And just for fun, here is the Kansas State ticket for the Auburn game. It does provide a little nugget that tells us that it will be Harley Day on that September Thursday night. What's Harley Day? It's this, and yeah, I have no idea why.