If you have an iPhone or iPad, go ahead ask Siri for her favorite college football team. For those stuck on Androids, I'll just tell you what she says. She'll say that she likes to root for the underdog (is that a pun?), so that means she's pulling for Georgia. Why Georgia? Apparently the algorithm just pulls in the 25th ranked team, which happens to be Georgia.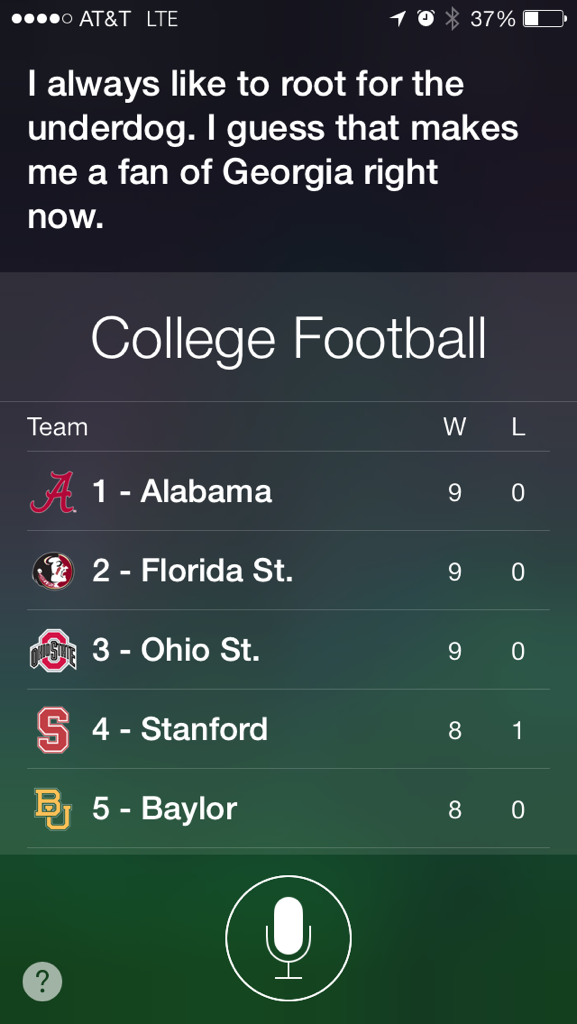 Whatever Siri. War Eagle. Come on, Tim Cook.
Thanks to @6pintsofkramer for the find.