Congrats to JDTWarEagle for taking Week 14 of the 2018 War Blogle Pick 'em and winning a War Blogle sticker. Want any of that? Send me $3 and your address, or just win next week. But let's be honest, it's just easier to send three bucks.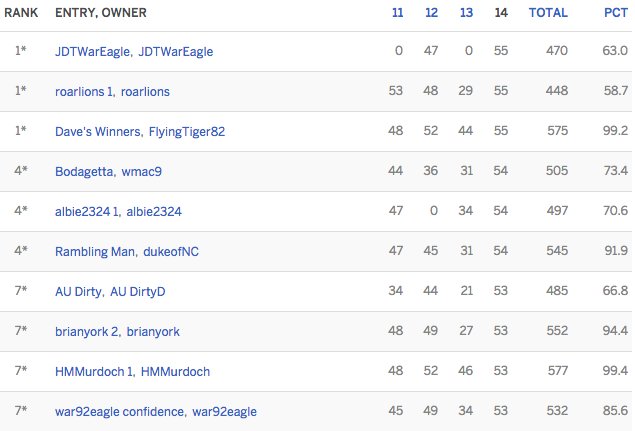 Since we have now completed all 14 weeks of competition, congrats to SeanSC333 for taking the whole dang thing and winning an Auburn Hover Helmet. If you're wondering where I finished, I was only 104th. Pretty good year.

If you're like me and don't see your name, go check out the scoresheet (select Week 11-14).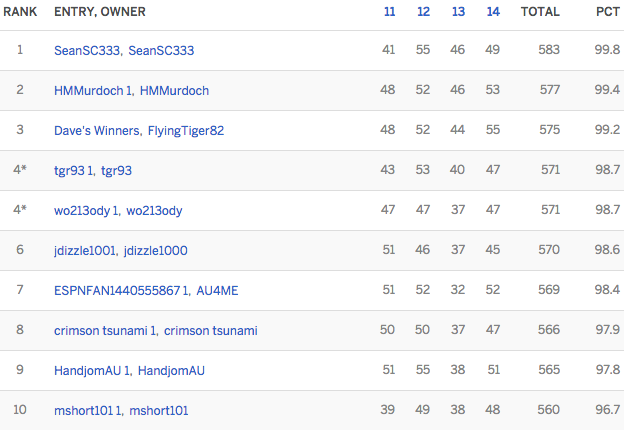 Thanks to everyone that joined. I'll be posting information on the bowl pick'em in the next few days.