Some of the Sweet 16 and Elite 8 games were as expected and some were about as unexpected as there has ever been. #1 Louisville and #2 Duke squared off and the #1 seed won. Elsewhere, #12's and #13's were playing, and somehow a #9 seed made it to the Final Four. Crazy, I tell you.
Here is where the standings lie as we wait on the final three games of the tournament to be played next weekend and then the following Monday. View the rest of the standings on the PickOrPlay.com group page.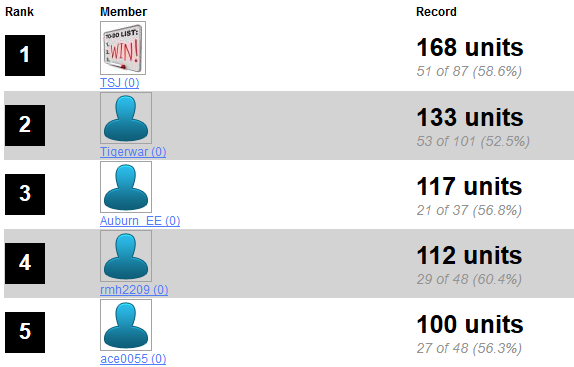 It's a tight race over in the CBS bracket group, and I think I might actually have a shot. April Fool's. If you weren't good enough to be in the top 15, you may find your name near the bottom of the standings here.