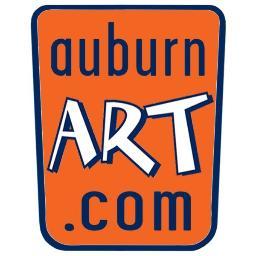 When you look at the side of Auburn's football stadium, you will see the name "Jordan" followed by the name "Hare." Before the stadium was known as "Jordan-Hare Stadium," it was known as "Cliff Hare Stadium." As you probably know, Cliff Hare was a member of Auburn's first football team, playing in the first Auburn football game ever against Georgia in 1892. He went on to become the Dean of Chemistry and Pharmacy and leave a legacy as one of the first and one of the greatest Auburn men the Plains have ever known.
Hare's legacy now lives on through his great-grandson, Cliff, through his downtown Auburn store appropriately named AuburnArt.
You've all seen the paintings of famous Auburn football plays and the typical art found at most bookstores. They are great, and I mean no discredit to the artists or the stores that sell them (AuburnArt sells them too), but when you walk into the store, located just next to historic Toomer's Corner, you will see that they take turning Auburn into art to another level.
Hare, the great-grandson, graduated from Auburn in 2007 with a degree in Industrial Design. From there, he attended the Art Institute of Colorado, where he studied photography and graduated in 2010. After that he returned to Auburn where he acquired AuburnArt and turned it into what it is today.
He has used his love for Auburn and and his love for photography to create amazing pictures like the one below, which is an exclusive to AuburnArt (framed).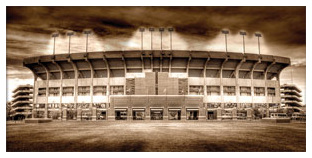 Other pieces you will find in the store touch on Auburn's historical side, which as we all know is what Auburn is really all about. This panorama of Toomer's showing how it looked in 1899, and how it looked just before an idiot named Updyke ruined the trees is a perfect reminder of something that we may never see again.

Remember when Auburn won the 2010 National Championship? It wasn't that long ago, even though it may feel that way right now. Following the win, which occurred later in the winter than any Auburn game in the modern era, Toomer's looked like a blizzard had come through. You can remember that through this framed piece named "Winner Wonderland."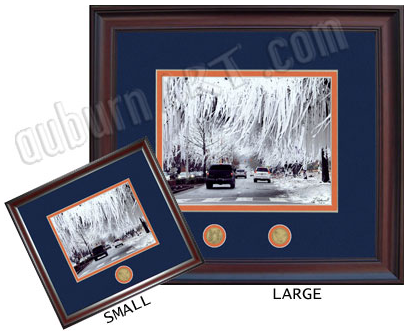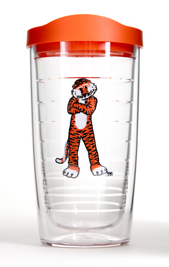 If you're all about getting your drank on without getting your hands wet, and with Aubie looking at you, AuburnArt offers a variety of Auburn-themed Tervis Tumblers as well. I, for one, like the one with the vintage "A" with the eagle flying through. It takes me back to better days.
AuburnArt also offers a variety of items from jewelry to clothing to tailgating gear. It is all unique and all Auburn.
If you love Auburn and you want a way of showing it that you can't find anywhere else, go to AuburnArt the next time you're downtown getting a Toomer's Lemonade. Or if you don't get to Auburn very often, you can buy most of what is in the store from AuburnArt.com.
Auburn is about family, and AuburnArt is the ultimate example of that. From Cliff Hare the football player and Dean to Cliff Hare the great-grandson, the tradition of Auburn lives on.