There are no bye weeks on the 'Blogle, so we do not observe them when traversing through Auburn's schedule for the summer version of the "Other Sideline" series. Therefore, we go straight from the Purple Tigers to the Hawgs this week.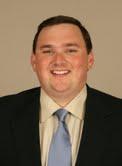 Flint Harris (@Flint_HolyTurf) is an Arkansas graduate that runs and writes for HolyTurf.com, a site all about the passion of college football, specifically the SEC and Big 12. I met him at last year's SEC Media Days and he gave me a t-shirt, so yeah, I'd say he's a pretty cool guy. He also has some pretty level-headed answers to my questions this week. Nothing like that guy last week. I mean, geez, can you believe that guy?

1. In general, are Arkansas fans mad at Bobby Petrino?
Mad yes, but more than that, disappointed. Petrino has proven himself to be an elite offensive mind and the defensive showed marked improvement by shutting down a Kansas State offense in the Cotton Bowl after just one month under the direction of new defensive coordinator Paul Haynes.
Many Arkansas fans could have lived with some of Petrino's indiscretions off the field, but the pure multitude of them made it impossible to ignore. He was having an affair, he was so arrogant as to ride around town with her on the back of his motorcycle without a helmet on for all to see, he lied about it to press, he lied to his boss, and he paid Jessica Dorrell $20,000.
2. What are your feelings on John L. Smith being at the helm? Is there any shot at all of him being kept on another year? If not, who is your top realistic choice to take over next season?
John L. Smith is a decent option considering the circumstances. Anything less than an SEC title, or national title, and Arkansas AD Jeff Long will find someone new.
Long has a history of hiring guys with NFL ties, so it seems a little foolish not to expect him to go that route again. He hired Dave Wannstedt at Pittsburgh before hiring Petrino at Arkansas. Long has said he will look at college head coaches and coordinators. Long is also willing to pay in the $4 range, so he is going to get a big name. I know this, Arkansas fans are more than happy with a no nonsense less than friendly coach as long as he wins as opposed to a charismatic guy who doesn't win as much. (Petrino>Nutt) "He may be a jerk, but he is our jerk."
As far as the college ranks, keep an eye on Art Briles at Baylor, Kirby Smart at Alabama, Dana Holgorsen at West Virginia, and James Franklin at Vanderbilt. It will not be Gus Malzahn because that would divide a fan base.
3. Given the coaching changes and losses of a few key players, do you and/or Arkansas fans expect any sort of step down in the offense this year?
The fans do not expect a decline, but if currently suspended WR Marquel Wade does not get back to the team and out of legal trouble that will hurt. So too did an SEC academic rule that allowed top JC WR Courtney Gardner to go to Oklahoma, but not anywhere in the SEC after being committed to Arkansas for months. Freshman Keon Hatcher could make an impact at Arkansas. Knile Davis is coming along just fine.
4. Will the Razorbacks field a defense this year?
The Hogs are a victim of the elite defenses in the SEC. Arkansas finished a respectable 33rd in the nation in scoring defense(Is this a bad time to mention Auburn finished 78th in the same category?), which was only good enough for 8th in the SEC. Hog fans are holding on tightly to that aforementioned Cotton Bowl performance. Arkansas returns six starters, but loses their best DL, LB, and DB. The biggest question will be can Arkansas find a way to get to opposing quarterbacks.
5. Who are two Tigers that scare you the most?
Corey Lemonier because he is so disruptive to an offense. Emory Blake because the Auburn offense was not the same when he was hurt in 2011.
6. Who are two new Razorbacks that Auburn fans should be scared of?
Arkansas has an aversion to doing well in recruiting, so sometimes it takes a while to find out who can play. JC DE Austin Flynn is supposed to replace All-SEC DE Jake Bequette, but I am not sure that is going to happen. Keep a closer eye on new WR Demetrius Wilson and WR Keon Hatcher. Plus, let's be honest, fans remember skill position players.
7. What's a key matchup that you think the game will hinge on?
Health will be crucial. If Wilson, Davis, etc are healthy that bodes well for the Hogs. Arkansas has won two of their last three on the Plains, so winning on the road is doable. However, Arkansas plays Alabama, Rutgers, and at Texas A&M before heading to Auburn. Will the Hogs be licking their wounds? If the Hog defense is not great, can Auburn expose it enough to outscore Arkansas? At home, I think so.
8. What's your prediction for the game?
I think Arkansas will lose at least one of the two games between A&M and Auburn and since this is an Auburn website, I'll pick Auburn 34-31. Tyler Wilson is good enough to carry a team as he showed last year. He got his start with a masterful performance at Auburn two years ago up until the point he couldn't figure out Josh Bynes was an Auburn LB and not an Arkansas TE.
9. Where will Auburn end the season? Where will Arkansas end the season?
The longer the offseason gets the more compelled I am to think Arkansas is not going to have the season it wants. 9-3 or 8-4 with a trip back to Jerry World for the Cotton Bowl or a trip to the Chick-fil-A Bowl. Auburn looks like an 8-4 team to me unless someone at QB steps up and the young, but talented defense takes the proverbial next step or two. I always say that if I was good at predictions, I would be holed up in a Vegas hotel room making big money without anyone knowing my name.
10. Lastly, woo pig sooie? Seriously?
Calling the Hogs is unique, so that makes it much better in my book. It is a little feminine. If it wasn't for the spirit fingers it would be better. There is not any confusion about who the Razorbacks are and what the Hog call is.