When the clock struck midnight on the morning of July 1st, 2012, Texas A&M and Missouri officially became member institutions of the SEC. We've known this was coming, considering scheduling for next season has been complete for a while, and since their coaches and ADs were in Destin last month helping make decisions for the future of the conference, but now it's officially official. We have two new opponents. We have two new teams, well one especially in Texas A&M, that we'll have to prepare for, learn about (primarily for ridiculing purposes), and get used to playing each year.
As someone once said, you can't know where you're going until you know where you've been. In that case, let's take a look at how Auburn has done against the two new members of the SEC over the course of football history (hint: not very good, but not that bad, either).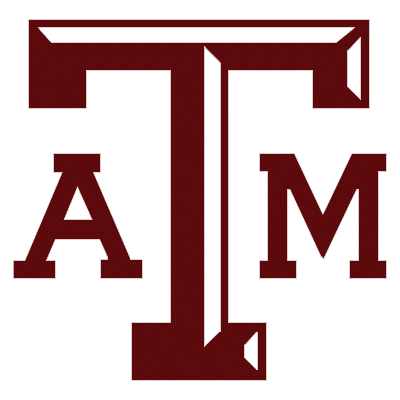 Auburn has only played the Aggies twice in each teams' history. The first came all the way back in 1911. Auburn, coached by Mike Donahue, was a member of the Southern Intercollegiate Athletic Association and Texas A&M was an an independent. Not surprisingly, there isn't much out there about this game other than the score.
Texas A&M beat Auburn in Dallas, TX on that October 21st by a score of 16-0. Auburn ended their season with a 4-2-1 record, while Texas A&M ended their season with a 6-1 record and only gave up 17 points all year. Texas A&M was just better that year.
That's about all I have on the game, but I was able to find a picture of the 1911 team that lost to the Aggies that year. Given that it appears that they had to ride from Auburn to Dallas by horse and buggy, it's no surprise they lost. They had to be, what, a two week trip? That's a lot of makeup homework.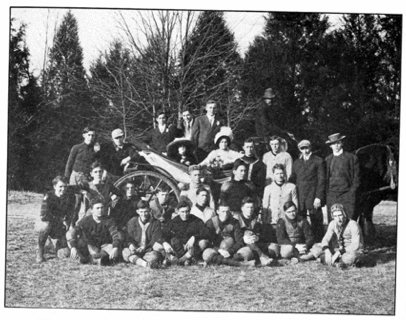 The second – and last – time that Auburn played Texas A&M was in the 1986 Cotton Bowl (also in Dallas, TX), when Pat Dye and newly crowned Heisman, Bo Jackson, went up against Jackie Sherrill and the Aggies. Sherill had been coached by Coach Dye when they were both at Alabama (Dye as an assistant, Sherill as a player). Auburn was now a member of the SEC, while Texas A&M was a member of the now defunct SWC. Here's a game preview from the L.A. Times which briefly references the 1911 game as well.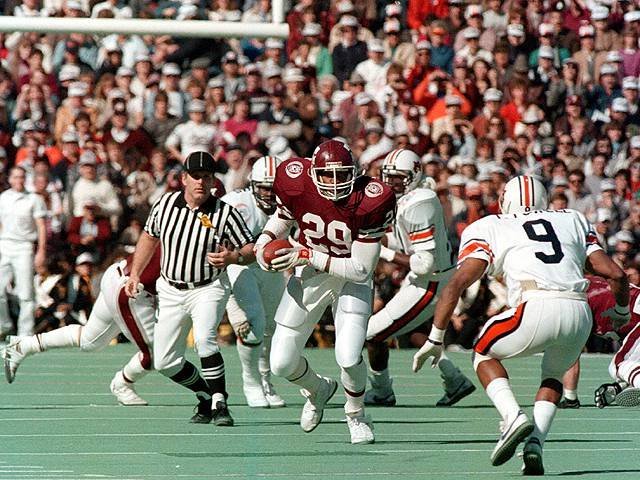 Bo rushed for 129 yards that day, but that's about all that happened in the positive column for Auburn. Auburn's two quarterbacks (Washington and Burger) combined for nothing, and once again, the Aggies defeated the Tigers. This time it was 36-16. Here's the official game recap from the 50th Cotton Bowl. The Tigers ended their 1985 season with an 8-4 record and unranked, while the Aggies ended their season with a 10-2 record and ranked #6 in the nation. Texas A&M was just better that year.
If you care, here are the highlights from the 1986 Cotton Bowl set to some hair-tastic rock from the same time period. My favorite part is in the intro where Bo is meditating, or otherwise known to most as sleeping.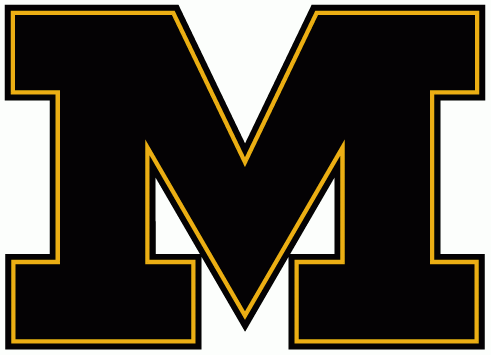 Auburn's history with Missouri is even less than what they have with Texas A&M. One bowl game, the 1973 Sun Bowl, was the only meeting between the Tigers and the Tigers. The good Tigers featured Phil Gargis and Thom Gossum and were coached by Shug Jordan, but it was not their day. Auburn lost 34-17, and you can read all about it here, where they call Auburn the "War Eagles" all throughout the article.
To recap, Auburn is 0-3 against the newest members of the SEC. The games are so old and so few and far between, that it means absolutely nothing. I liken it to Auburn's series with Vanderbilt. That series sits at 20-20-1, but the bulk of the Commodores' wins came back in the 40's and 50's when football was nothing like it is today.
To get a better perspective on the programs as a whole, I put together this nice little graphic. The only "advantage" that Texas A&M and Missouri have over Auburn is conference titles, but that one is simple. We're talking Southwest Conference and Western Interstate University Football Association titles compared to Southeastern Conference titles. Not to mention, Auburn has more overall wins, more or more recent national championships, more bowl wins, more Heisman winners, and way more All-Americans.

The bottom line is that Auburn's losses to Texas A&M and Missouri have come in bowl games from decades ago or in games where players rode horses to get there. When it comes down to it, Auburn has the better program as a whole. That doesn't mean that the Aggies and the black and gold Tigers are going to be a pushover, but the records mean nothing in this case.
We really have no clue what these new rivalries are going to bring us, and at first I was against the addition of these two teams, but as the season gets here, I am becoming more and more excited to add some newness to the schedule.