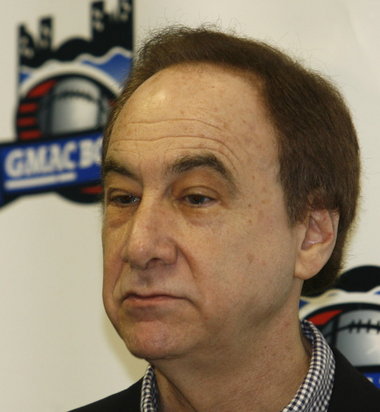 Late last night, I ran across a tweet that was calling attention to the fact that our favorite bookie that is not a bookie, Danny Sheridan, had suspiciously gained tens of thousands of Twitter followers over a very short period of recent time. That made me realize that I had not seen a tweet by him in a while, so I went over to his Twitter account and noticed that I wasn't following him anymore. I guess the overall "look-at-me attitude" finally made me jump ship a while back.
I don't know why, but I clicked the follow button, hoping that no one would ever find out. I'm a glutton for looking at stupid stuff or stuff I hate, which is the same reason I used to watch Entertainment Tonight and the same reason I still listen to Finebaum's show.
Well, the "hoping nobody would ever find out" got squashed almost immediately because Danny tweeted this at me just after: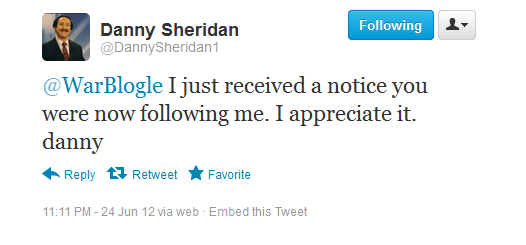 I don't know why he singled me out. Maybe he was trying to prove that he didn't have fake followers as the linked tweet above suggested. But now over 335,000 followers (albeit only probably 100,000 are real people) know that I wanted to see what Danny Sheridan had to say. Well, at least he was nice about it.
But I had to at least play it off, you know, 'cause I'm like that. I can't be letting Danny Sheridan win over me, so I tweeted this: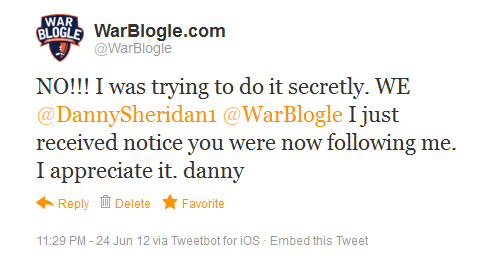 Again, Danny killed me with kindness with the tweet below. So I've changed my tune on him. What a nice and misunderstood guy he is. We should all get off his back.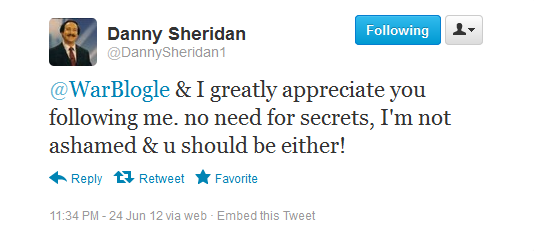 But wait, according to this tweet back to @AUTigerDave, who suggested I was the bagman (I may or may not be), Danny still believes he was told a credible name by a credible source inside the NCAA. Back to hating Danny.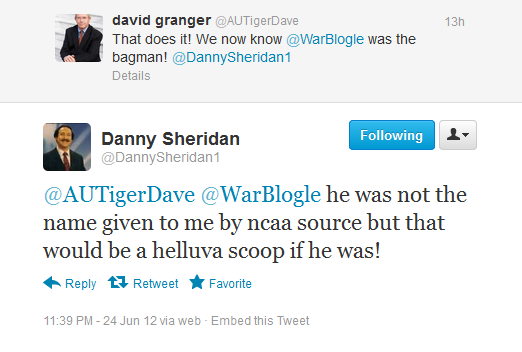 H8U Danny!