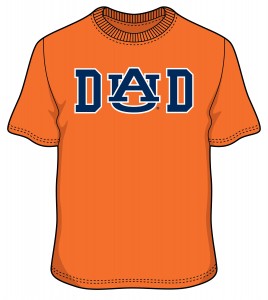 With the great response I got last year to the original Tell Me About Your Auburn Dad request, and with Father's Day being this weekend, I figured it would be a good idea to get some more stories from those that weren't aware of the 'Bloglesphere last year, or didn't have a chance to send something in, or maybe didn't have a great story until now.
Like last year, I want you to send me stories about your dad, or any fatherly influence, but make sure they have an Auburn twist. I'll choose my favorites and post them next week. If you want to include pictures, just email them to me after you've sent in your story.
Normally, I love when anyone comments on a post, but if you want me to include your story in next week's post, please just use this form. It will be much easier to manage. Thanks in advance.
Read last year's version, which had some great stories, for inspiration.