Since Father's Day is this weekend, I thought it would a good idea for us all to share some Auburn-related memories that involved our dads. One of my memories I don't even actually remember at all (so it's not really a memory is it?).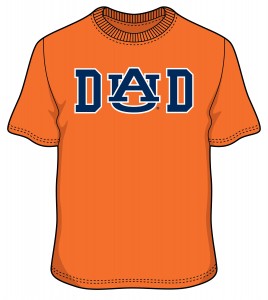 Other than the walk to Legion Field on that November 29th, in the year of our Tillman, 1986, I had no idea what went on that day. That was until my dad told me years later that my 4-year old self spent most of the game asleep in his lap. Evan as Lawyer mistakenly took that reverse around left end to score the winning touchdown against Alabama, I was still just a'dozing. I have tons more like this, but I want to hear about yours.
Send me your stories about your dad, or any fatherly influence, but make sure they have an Auburn twist. Otherwise, I don't care. I'll choose the best few and post them Sunday or Monday of next week. If you want to include pictures, just email them to me after you've sent in your story.
Oh, and I love comments, but if you want your story to be considered for the "best of" post (I know you're all hoping for a spot), fill out the form. Don't put it in comments. Thanks in advance.