The play-in round voting is over. As you'll remember, Cam was up against fellow Panther Steve Smith to determine the team's representative. Apparently it wasn't even close because ESPN's SportsNation posted on their Facebook yesterday, before the voting was over, that Cam was already in. Given that he is one of two #1 seeds in the entire bracket (Aaron Rodgers is the other), I'd say that the voting for our boy was monstrous.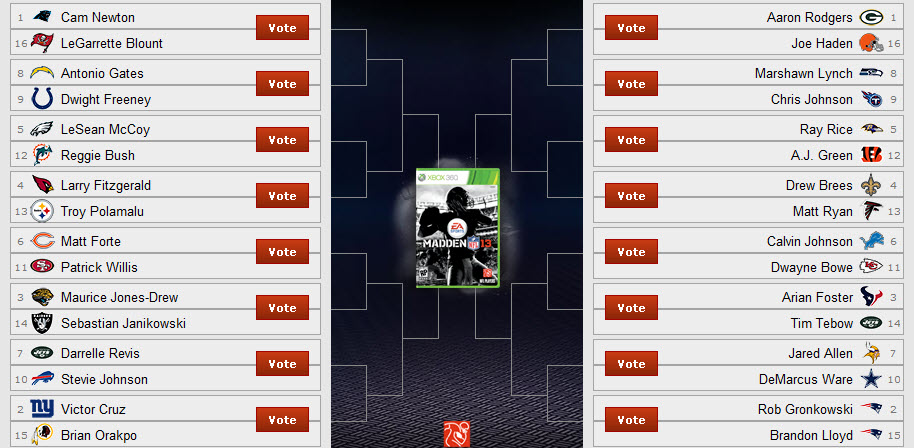 As you can see, Cam is up against a player from the last college team he ever faced. Remember Lagarrette Blount? The Oregon Ducks running back who decked a Boise State player after losing to the Broncos? Yeah, I don't think we have anything to worry about in round one, but vote anyway.
Each round will last a week. Round one ends next Wednesday. I'll remind you to vote as long as Cam's in it, and judging from his next few possible opponents, it could be a while.