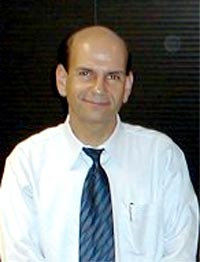 As you've all heard by now, noted oddsmaker, USA Today employee, and Alabama graduate, Danny Sheridan, went on Paul Finebaum's show yesterday and announced that the NCAA had found the "bagman" in the Cam Newton case. I'm not going to talk about that because it gives it credibility. What I do want to talk about is something that nobody seemed to notice during today's show.
While talking to Dennis Dodd about the first time Sheridan told him the news, Finebaum says he told Sheridan "You can say whatever you want […] Everyone that I talk to says this story is over" That may not seem like a huge reveal, and Finebaum's sources definitely aren't the governing body in this case, but I'd say his words were pretty significant.
Like him or not, Finebaum does have some credible sources, he knows people who know stuff, and he's been around a long time. When ALL of them say the Cam Newton story is over, it's a big deal. Not to mention the fact that the man who's notoriously known to stir the pot comes out and says that the biggest story he's had in years is basically over, as far as he's been told.
I don't know if he meant to say it. Given the fact that he could have said this weeks ago and fanned the flames (where's the fun in that?), he probably didn't. But it doesn't matter. It was said. Freudian slip and all that stuff…
I tweeted it out this afternoon, but some of you needed more proof. Well. I've got the audio now.
[audio:https://warblogle.com/audio/Finebaum_Dodd.mp3|titles=Finebaum Admits His Sources Say Newton Case is Over]
Can't see the audio player? Click here.
You could listen to the entire segment on Finebaum's site. However, since I tweeted about his statement, today's podcasts have been removed. I'm sure it has nothing to do with me, but it's just strange. Maybe they'll be back up soon.