I'm sure most of you have seen images and video of the recent rioting in Vancouver that came as a result of the Cancucks' 4-0 loss in game 7 of the Stanley Cup Finals. One of the more interesting pictures that has gone viral was of a couple laying in the road and getting fresh with each other. It was thought by some that the picture was staged, but it turns out it was not.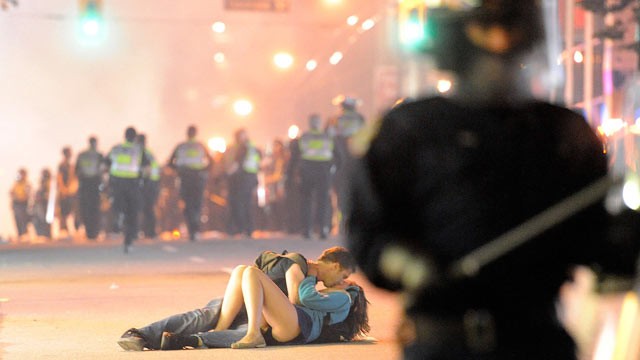 Now what does this have to do with Auburn? Well, after taking a look at a few of the more notable pictures in Auburn history, it appears this isn't the first time the couple has ignored their surroundings and taken the opportunity to get down on it.
I'll never forget the day Robert Baker ran up on the couple during the 1996 Georgia game. The cameraman snapped this shot right before Baker laid into the couple with a soccer-style kick. Who knew the "Touchdown Maker" was a kicker? And how the dude slipped into UGA's dog collar without anyone noticing, we'll never know…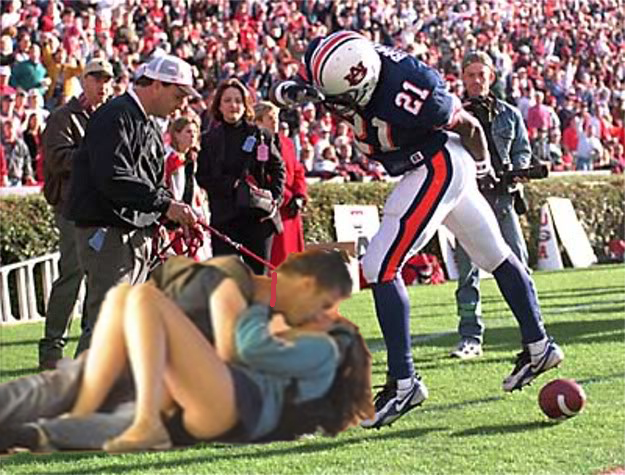 I didn't really want to put this picture up because of who's in it, but we all need to remember the day when the Auburn defense sacked Brodie Croyle 157 times, even with the Vancouver couple trying their best to stop them.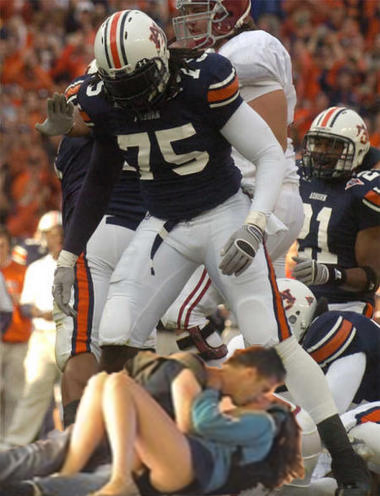 Now this one was actually pretty fun to watch. It's a shame the cameras didn't pick up what Nova did to the couple when he landed. And apparently the makeout session was pretty hardcore because they didn't even stop when the trainer put the mouse on the girl's forehead.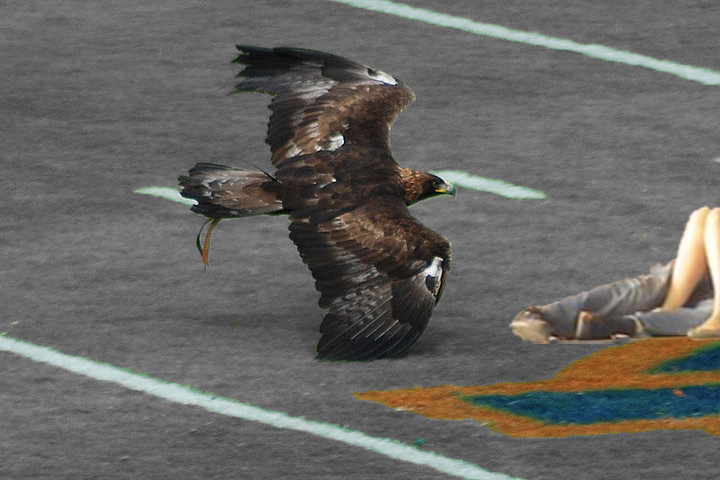 Gus Malzahn didn't exactly like when Cam Newton dove into the endzone from the 6-yard line for the opening touchdown against last South Carolina season, but what was he supposed to do? Break up the lovefest?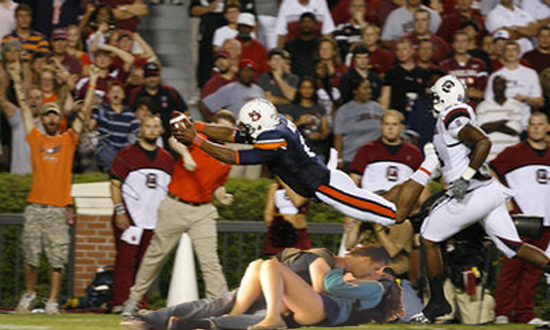 The final picture I was able to find was swiped from the Toomer's Webcam archives. It came from the night Auburn won the SEC Championship. I believe this was the event they cut their makeout-during-riot-like-occasions teeth on. Can you see them?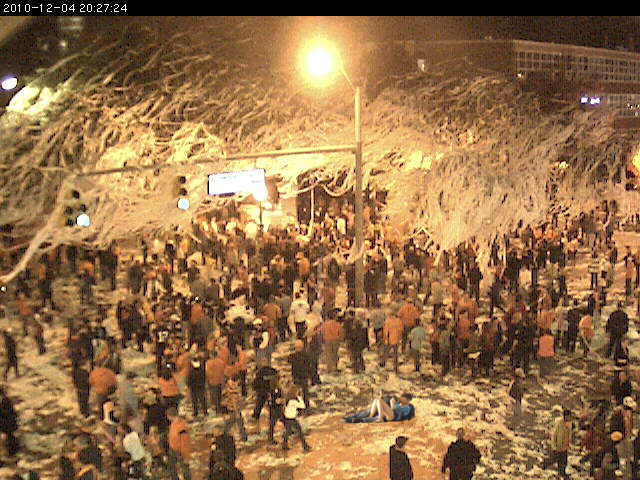 Here are a few more sightings from @WarBlogle Twitter follower @RogReu: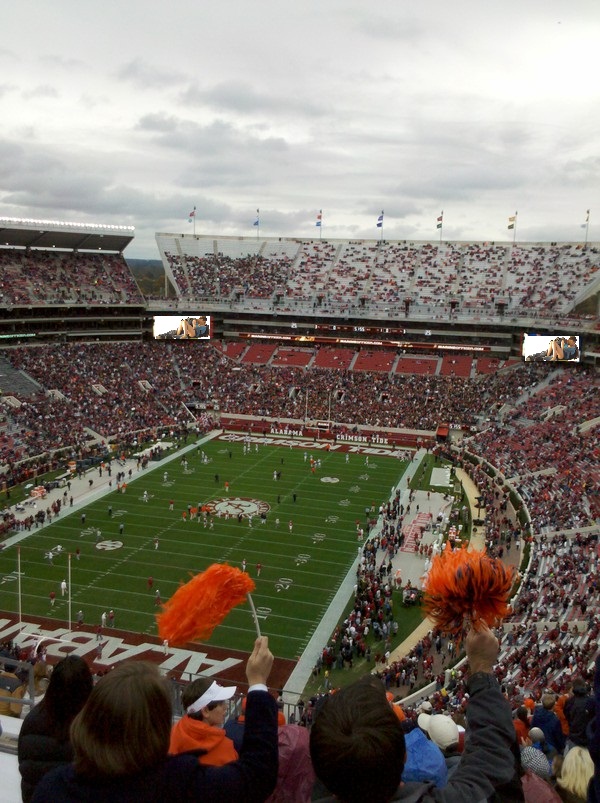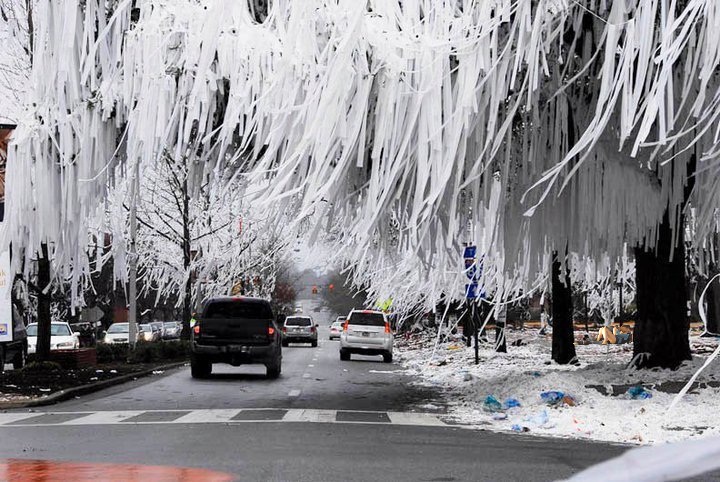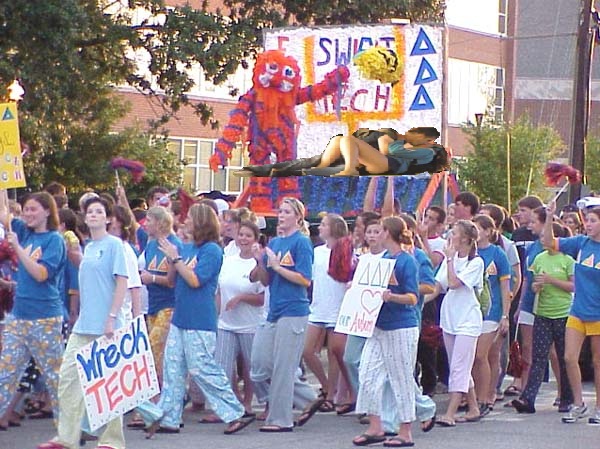 Have you spotted the couple at any other Auburn events? If so, send the pics.