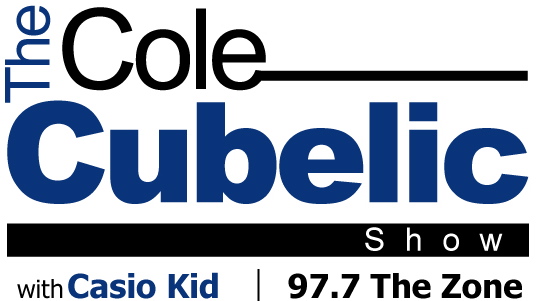 Last Friday, Good Friday, I was invited by former Auburn center, Cole Cubelic (@colecubelic), to be on his Huntsville based radio show. His sidekick, Casio Kid (@themattmitchell), got his start as an intern on The Rick & Bubba Show and has appeared on The Tonight Show with Jay Leno a few times. We talked for over ten minutes and had a good ol' time. We laughed, we cried, we made fun of Harvey, or at least I did.
A few other topics we talked about were Zeke Pike and a few other recruits/commitments, next year's team and my "realistic" expectations, and the ever popular blue helmet and pants rumors. I think I handled it all pretty well for being a first-timer. Judge for yourself.
[audio:https://warblogle.com/audio/ColeCubelicShow_4_22_11.mp3|titles=Cole Cubelic Call – 4/22/11]
Can't see the audio player? Click here.
You can listen to The Cole Cubelic Show every morning from 6-10 am CT on 977thezone.com or 97.7 FM if you are in the Huntsville, AL area.
Oh, and not to brag, but I was asked to be on WJOX's Roundtable later that day to discuss my blue helmet and blue pants findings as well. However, I missed the call because I was out shooting a 72 (actually 84) on the links. The Blogler's moving on up. Get on the train while you still can.