If you followed me on Twitter you would already know this, but this past Tuesday I was lucky enough to visit Augusta National and watch one of the Masters practice rounds. We saw some big names, but unfortunately no Tiger. He never came out on the course. I gave up on trying to find something post-worthy since I couldn't make an Auburn connection, but that was until we stopped by the driving range on the way out.
As he was wrapping up his day at the course, Stewart Cink, a Huntsville/Florence native, Georgia Tech grad, 2009 British Open Champion, and husband to a former Auburn coed, gave me a "War Eagle" while signing autographs. Don't believe me? Watch the video.
I stupidly turned the camera off just after this, but if I had not you would have seen him ask about the Toomer's trees and me (in a little bit of a star-struck daze) saying "oh they're fine." Once he said "Oh really?", I realized that what I had told him wasn't true, so I had to break the news to him that things weren't that okay.
By that time he had moved on down the line and didn't seem to be listening anymore, but we caught back up with him at the end of the barricades. He then signed Uncle Blogle's Masters flag with a "War Eagle!!" ("you want me to sign it War Eagle?," he said), as you can see below.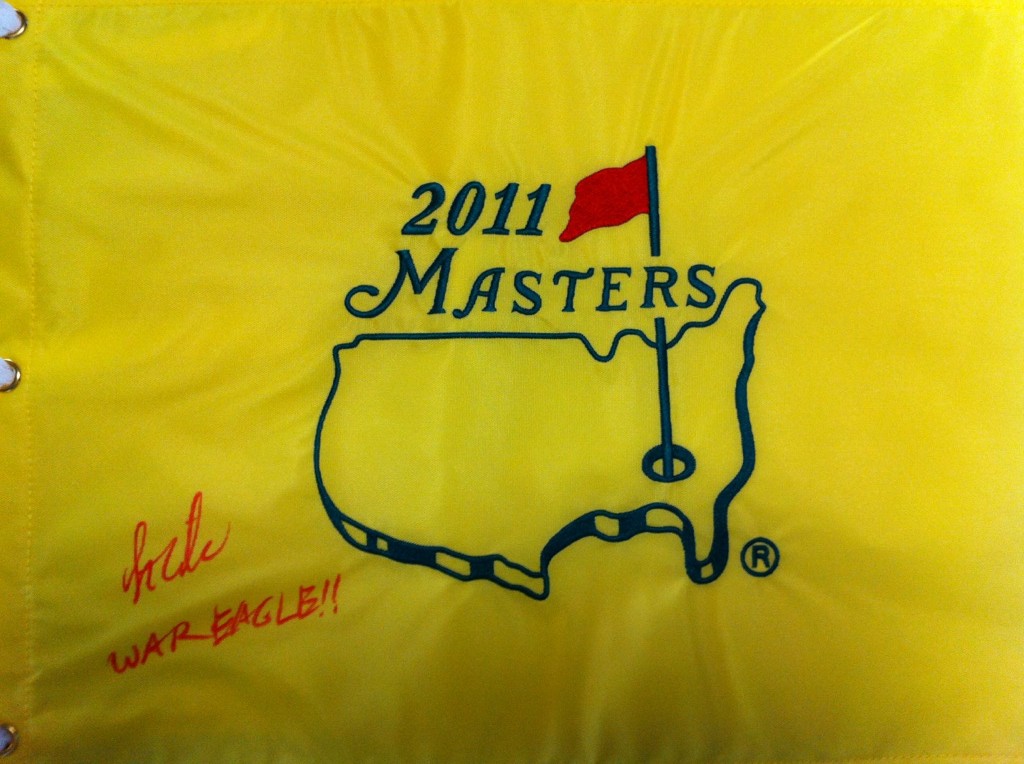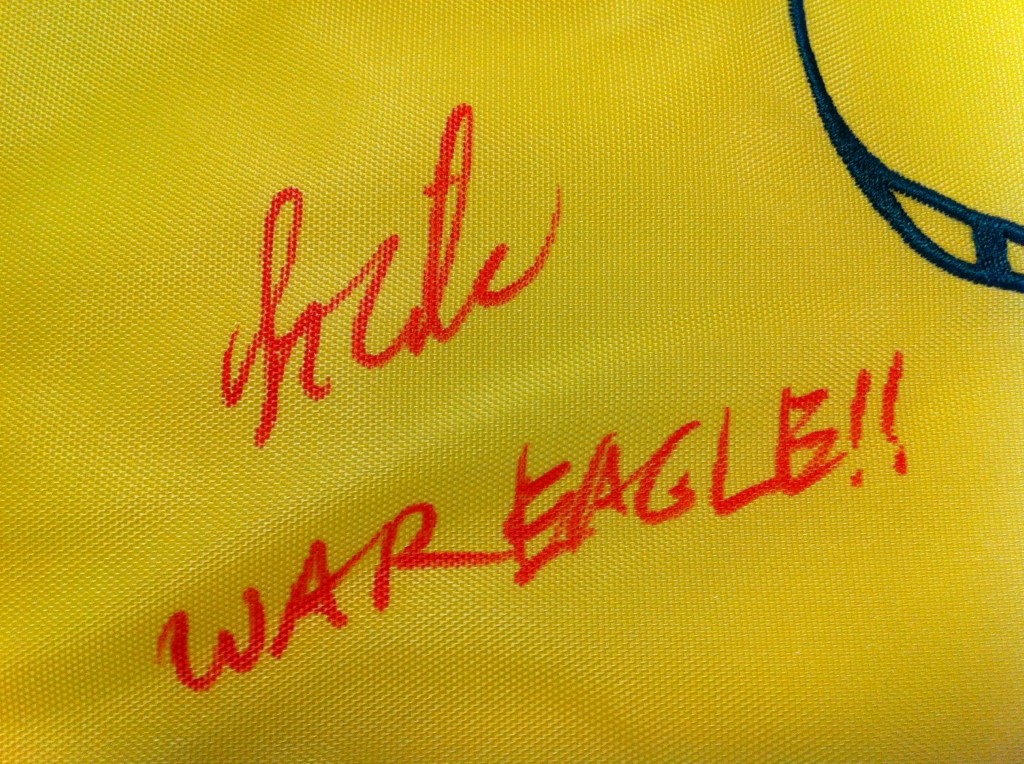 This has nothing to do with Auburn in any way, but I just wanted to show the divot that I got on the par-3 16th tee. It was made by Sergio Garcia and just happened to fit perfectly in my Masters chocolate chip cookie wrapper.
I'm not sure what I'm going to do with it. I would like to keep it growing, but I doubt I can turn a 4-inch patch of grass into an entire yard. However, that isn't stopping Uncle Blogle from trying with his.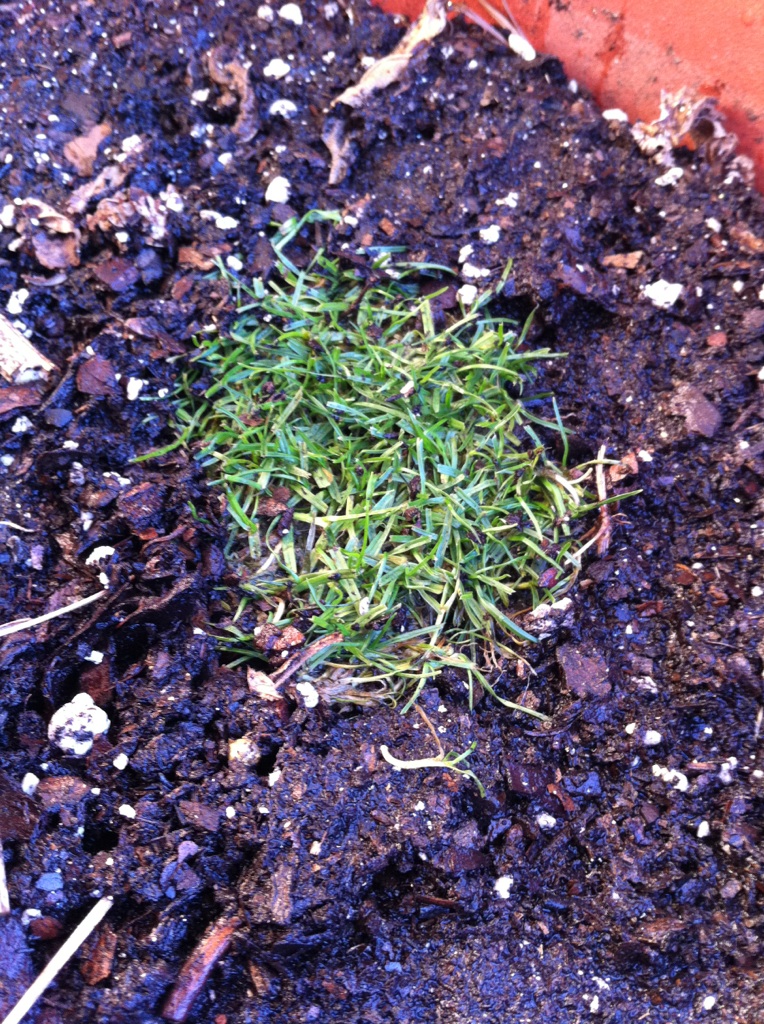 There are few places that match up to the beauty and majesty of Jordan-Hare Stadium, but Augusta National is definitely up there. Maybe one of you can give me some tickets so that I can return. I'll take any day, and I might even pay for them… with a WarBlogle.com t-shirt of course.