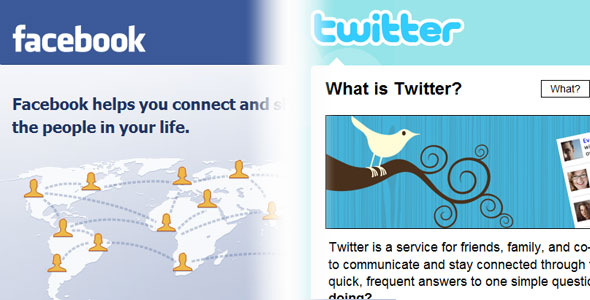 Over the last few days, I have a received a slew of emails telling me that WarBlogle.com should get on Twitter and Facebook. Well thanks and all, but the 'Blogle has been on Twitter for over a year now (closing in on 1000 followers), and there has been a WarBlogle.com Facebook page for around the same time.  But apparently, I haven't been doing a good job of letting you know of these amazing possibilities.
So if you have a Twitter account, my account name is @WarBlogle or you can go to www.twitter.com/warblogle and click 'Follow'. If you don't have a Twitter account because you don't want people following you, then get out of the 1980's, stop watching The Net, and join.
If you have a Facebook account, go to www.facebook.com/warblogle. Click 'Like' to join the community and get updates on your Facebook feed. Also, be sure to click the 'Suggest to Friends' link under the logo.
So there you go, if you love Auburn, go follow and like me. Enjoy!
Note: The new A96 Productions site has a Twitter account and Facebook page, too.