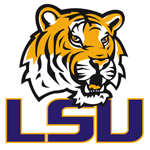 I'm sick of this guy being right, almost sick enough to pull his access card to WarBlogle Towers. Let's just hope he's right about one thing this weekend: the score.
Do You Smell Corndogs?
by JackTheRabbit
It's that time of year again. Time to fire up the microwave and get out the ketchup and mustard. Yes, you guessed it. It's time for the LSU game, except this year we're headed into the heart of Foster Farm's country. Ok, now that the corn dog joke has been exhausted, let's talk about this weekend's match up.
I think the most interesting bit of news that has Auburn fans a bit worried is the fact that there is word going around that Jarrett Lee might get the start over Jordan Jefferson. If you remember my Kentucky preview, then you will remember what I said about Auburn playing against second string quarterbacks (unfortunately, I was right again). While the rumors about Lee are circulating around the internet, Les Miles apparently shot down the rumors on Monday at a press conference.
Now that the quarterback issue has been addressed, I will inform Auburn fans about whom they should really worry about. Charles Scott is a productive bruiser back, and I guarantee before the end of the game, Auburn fans will be cussing his name whenever he gets the ball. Auburn's lack of depth at linebacker will continue to get exposed this week, and Charles Scott is the one that's going to do it. It will help if Eltoro Freeman can return, but I think that an already thin linebacker group will have it's hands full on Saturday.
At the end of the day I think Auburn's offense can keep them in this game. The question that everyone should ask themselves is, "Which offense will show up?" Will it be the astonishing offense we came to know and love during the first five weeks of the season, or the 2008 Tony Franklin offense v2.0? I think that's going to determine the outcome of this game. My prediction: Auburn 34, Corndogs 28