Arkansas rolls into Auburn this weekend boasting a 4-3 record. The Hawgs started the season ranked #19 and rose all the way to #10 where they inexplicably sat for two weeks. One of those weeks they trailed Missouri State for most of the game before needing a punt return for a touchdown to take the lead and pull away. But the world corrected itself when they lost to Texas A&M, Alabama, and Mississippi State, and dropped from the rankings and received no votes.
They destroyed a BYU team that was also ranked earlier in the season but has proven to be just as overhyped as the Hawgs themselves. This brought back the voters' attention as they received a few votes. Then somehow being on a bye week last week they received even more votes.
The media loves Arkansas. It's all because their coach is like a cartoon character mixed with your grandfather, but that shouldn't affect how teams are talked about and perceived across the nation. However, it does.
Auburn showed promise two weeks ago in their pre-bye week matchup with Ole Miss. The Rebels don't have a great defense and it allowed Auburn to actually run an offense and score some points. Arkansas doesn't have the low level that Ole Miss plays on the defensive side of the ball, but it's not far off.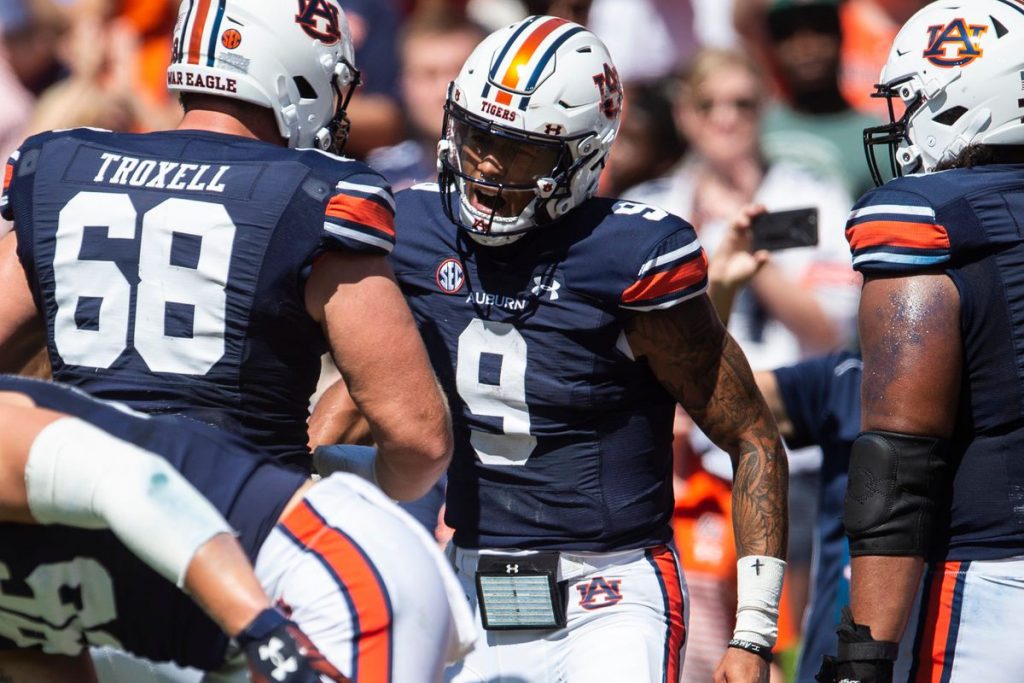 Auburn should be able to move the ball against the Hawgs, especially with a home field advantage in their pocket. But really, Auburn really hasn't had a huge issue racking up yards. It's just not giving the other team the ball before they are able to get in the endzone. You have to believe that has been a huge point of emphasis during the bye week since it was virtually the sole reason Auburn lost the LSU and Ole Miss games.
Speaking of those games, the Auburn defense held LSU in check enough to get the win and held an explosive Ole Miss offense in check for a time. Auburn is in the top half and mostly the top quarter of the league in most defensive stats… besides run defense. That said, most of those rushing yards are given up after the offense has stalled again and the defense is back on the field before their gatorade has hit their stomach.
Arkansas's offense can be flashy with a big guy that people like to incorrectly compare to Cam Newton. But… they scored 17 against Mississippi State. They've been stopped. And as long as the Auburn defense isn't on the field the whole game, they should be able to stop them enough.
Nobody will really say it and stand behind it, but Auburn looked a lot better against Ole Miss. Things worked. They had a chance to win even after turnovers gave Ole Miss a 21-0 lead. So… in a sense, Auburn is slightly trending upward. This does not mean things are great. It means they were better in the last game than they were in the games before.
On the flip side, Arkansas's last five games are a close one against Missouri State, three straight losses, and a blowout over a team any SEC team should blowout. I say blowout… they beat BYU by 17.
So, with literally nothing to lose, with a home crowd for the first time in a month, with a bye week to get healthy and fix some things, and with a semi-positive performance in the last game, Auburn has a decent chance to knock off the Hawgs.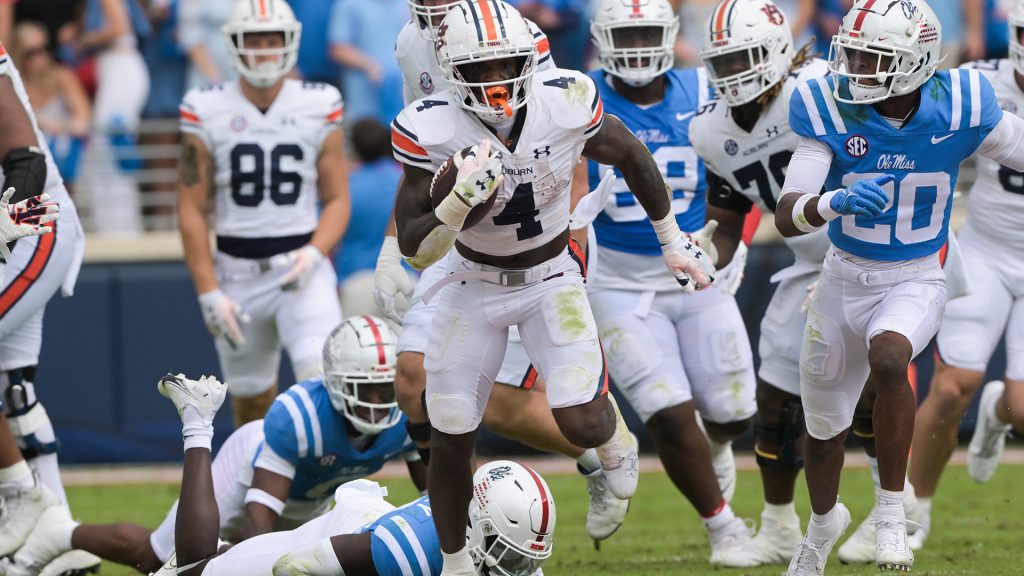 That's exactly what will happen. That ghost that's been chasing Robby all season won't knock the ball out of his hand with nobody else around, and he'll throw two touchdown passes to actually productive receivers that are still on the team. Tank will score one. Jarquez will score one. The defense will have a strip sack. Auburn will beat Arkansas for the 7th time in a row.
Auburn 34, Arkansas 23