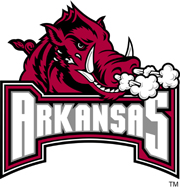 Arkansas started the season on an absolute tear. To start, they trailed Rice at halftime before pulling ahead and away and winning by 21. Then the world pretended Texas was back so it would seem like a tough opponent for the Razorbacks. Texas was not back, and they were beaten by 19.
The Hawgs then beat what has been deemed as the worst offense in college football this season, a la Georgia Southern, by a measly 35. One week later, the Texas A&M Aggies, still thinking about that 3-point win over Colorado, a team that has won all of one game this season, rolled into Fayetteville. Arkansas beat that behemoth down by 10 points.
At that point, people noticed that Arkansas was undefeated with two wins that looked good if you just read names and nothing else, and then saw Georgia next up on the schedule. It was then that people realized they could create a Top 10 matchup with a single keystroke, and that's exactly what voters did. ESPN's College Gameday took the bait and traveled to Athens.
Georgia then proceeded to do what any good team does with Arkansas. They beat them 37-0 at 11am in the morning.
Licking their wounds, Arkansas then traveled to Ole Miss, another team fresh off a beat down, to show that the Georgia game was a fluke and the real Arkansas would show what good teams due to Ole Miss. They did not, they lost. They gave up 52 points. How many did they score? It doesn't matter. Both defenses were terrible. Both gave up a billion points and Arkansas gave up more. They lost.
Arkansas was blown out by a good Georgia and lost to Ole Miss. That sure does sound like every other year to me, doesn't it to you?
Now, fresh off  two straight wins away from home, the Hawgs return to Fayetteville to face our Auburn Tigers, who are coming off their own, more respectable loss to Georgia. The week prior, Auburn went to Baton Rouge and beat LSU on the road for the first time since I was in high school.
As stupid as they've been all season, this is now being ignored by people who write about football because of the fact that Auburn lost last week, to what is currently the best team in the nation. Forget that 8pm Baton Rouge game.
This has been par for the course all season. Auburn goes to Penn State, loses a hard-fought game, and earns respect. The next week they play like dung and still pull out a 10-point win over Georgia State. But going into LSU all you heard about was Georgia State.
Now going into Arkansas, all you hear about is Georgia. Why aren't we hearing about Georgia and Ole Miss on the Arkansas behalf? Because people are stupid. That's why.
These same people thought Arkansas would win the national championship game because they beat Texas. These same people thought Arkansas would beat the NFC North because they beat Texas A&M.
And now it's another chance to say Arkansas is good and going to handle business because forget a good road win that broke LSU. All that matters is how Auburn looked against Georgia.
How'd Arkansas do the last two weeks? DOESN'T MATTER. I SAID ARKANSAS IS GOOD AND THEY ARE GOING TO WIN BECAUSE AUBURN LOST TO GEORGIA LAST WEEK.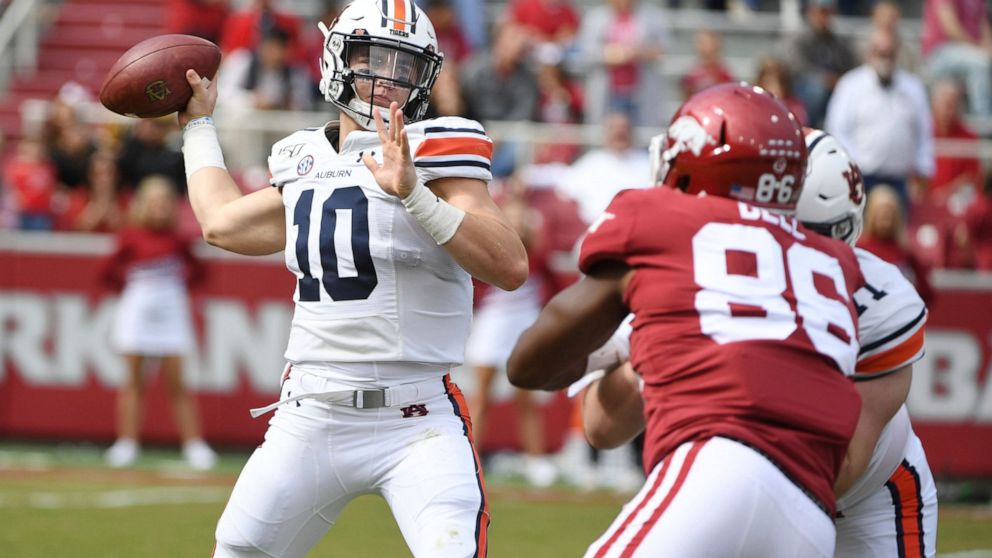 Bo Nix throws three touchdowns to two different tight ends. Tank Bigsby runs for 180, while Jarquez hits 100 as well. Sean Shivers is Auburn's leading receiver with three 30 yard runs after the catch.
Auburn is better than Arkansas. Auburn is better than you want Arkansas to be. Auburn by 30. Not really, but Auburn wins.
Auburn 34, Arkansas 17