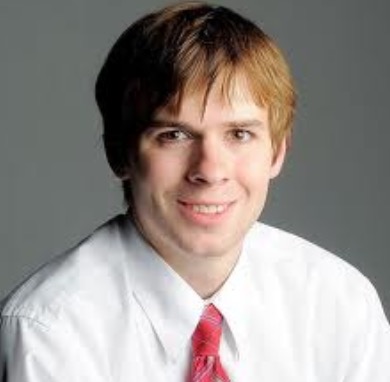 Caleb Calhoun (@CalebCalhoun) was born and raised in Memphis, Tennessee and began following SEC football with Peyton Manning at Tennessee during the mid-1990s. He has been covering the Vols at All for Tennessee since 2015, one year after he joined the FanSided network. This is Caleb's 2nd appearance on the Blogle. He's a nice guy.


1. What is a Tennessee fan's current thoughts on Auburn football?
The rivalry that once was is fading significantly. No millennials or Gen Zers really remember it. Older millennials, though, will remember the 1997 and 2004 SEC Championship games and how Auburn's upset of them in 2003 cost them the East. Oh, and Cadillac Williams' Signing Day flip from the Vols to Auburn is still a sore subject.
At this point, though, there's genuine respect for Auburn because fans of both teams want the same thing: To see Alabama suffer. Every time Auburn can beat Nick Saban in the Iron Bowl, Vol fans will be happy.
2. Is Tennessee's bowl win over Indiana the best Tennessee win of the last 3 years?
In hindsight it looks like that because of how Indiana is playing right now, but in the moment, a few more were bigger. Last year alone, Tennessee's win at Kentucky was a bigger deal, especially when you look at how the red-hot Wildcats finished the season. But in 2018, the Vols' wins over both Auburn and Kentucky remain their only two top 25 wins in the Jeremy Pruitt era, so those were bigger as well, even if they didn't have the same implications on the season.
3. Which Tennessee receiver(s) will all of a sudden turn into an NFL prospect as soon-to-be Heisman favorite Jarret Guarantano drops dimes against the Auburn secondary unlike they have done all year or will ever do against any other team than Auburn (see: 2018)?
Ha! Well played on Jarrett Guarantano. Well, if he repeats his performance from 2018, Josh Palmer will be the guy. Palmer would also be repeating his performance, as he had three catches for 84 yards against Auburn two years ago. This year, he is UT's leading receiver and a bright spot in the passing game with 323 receiving yards and four touchdowns.
4. How much longer does Jeremy Pruitt have in Knoxville?
Phillip Fulmer is far too invested in Jeremy Pruitt to let him go anytime before the end of the 2021 season, and he'll probably give him even more time. Remember, Fulmer orchestrated a coup to make himself athletic director after the disastrous coaching search of 2017. He nixed the potential hire of Mike Leach in the process, conducted his own search and landed on Pruitt. It'd be humiliating for him to say he made a mistake after all that.
Add in the fact that Fulmer gave Pruitt a contract extension through 2025 at the start of the season and that it was revealed this week Fulmer received an extension back in May to 2023 as AD, and no matter what happens, Pruitt is safe for a while. He certainly won't be gone after this year, and honestly, the pandemic is a good excuse for every coach.
5. Name two relatively unknown Volunteers that Auburn fans should lookout for.
Jalin Hyatt is a freshman receiver who had a mini-breakout game against Alabama. If all the focus is on Josh Palmer and Jarrett Guarantano does repeat his 2018 performance, Hyatt could be the guy who becomes a star.
Theo Jackson would be the guy on defense. Jackson has been a utility player for years but never a true starter. However, with Shawn Shamburger now set to miss the rest of the year, Jackson could step in at nickel. He is the only defensive back on the Vols with an interception this year, so watch out for what he does.
6. Name the two Auburn Tigers that worry you the most.
This is easy. Anthony Schwartz is the most dangerous offensive player for UT. The Vols' secondary has been horrendous, and its biggest weakness has been covering speedy receivers, sometimes in the slot. Think Shi Smith, who had 140 yards and a touchdown against UT. Schwartz is built to do that to the Vols, especially with all the focus that will be on Seth Williams.
On defense, Roger McCreary is the obvious threat. The Vols allowed four defensive touchdowns in three games from Georgia to Alabama, and Jarrett Guarantano had three interceptions along with three lost fumbles in those games. Since McCreary already has two picks and a forced fumble on the year, there's no doubt that he could give UT a tough time on Saturday.
7. Where do you see each team having an advantage over the other?
Auburn's advantage is it's array of receivers against a UT pass defense that has been awful this year. As long as Bo Nix looked like he looked against LSU, they should be able to throw all over the Vols.
It's almost impossible to find an advantage Tennessee has, but if there is one, it could be the run game. Ole Miss ran for 283 yards on the Tigers, and Georgia ran for over 202 yards. Auburn's rush defense isn't terrible, but it's vulnerable, and the Vols have an elite running back in Eric Gray plus a rising star in Jabari Small. If Ty Chandler is healthy, that makes for a solid three-back set that could gain some yards on the ground against the Tigers.
8. What's your analysis and score prediction for this game?
The Vols' best chance to win is to actually have a solid, balanced attack on offense while taking care of the ball and pray that the bad Bo Nix shows up. All Auburn needs to win is for Bo Nix to show up. If he does, UT's secondary has no prayer.
Auburn pulls this out because regardless of how great Nix looks, he won't look bad enough to avoid throwing for multiple touchdowns against the Vols. He'll have three through the air, and Auburn will have another one off a forced turnover. They will pull this out comfortably 31-20.
9. Where do you see Auburn and Tennessee ending up this season?
Tennessee finishes 4-6. The Vols will beat Vanderbilt, but they'll also upset either Texas A&M or Florida since those are two of the three southernmost teams in the SEC, and they have to travel to Knoxville in December to face UT.
Auburn's offense found itself under new coordinator Chad Morris against LSU. Assuming there's no rust and they got better in the off-week, UT and Mississippi State are two easy wins in the final four games. However, I also see them upsetting Texas A&M now as well, just as the Aggies got comfortable with their situation. They'll still lose to Alabama, though. As a result, they'll finish 7-3.
10. Who is Tennessee's biggest rival? Don't say Alabama. They are ours! You can only have about half of Georgia, too.
Well if Tennessee can't take Alabama or Georgia, they'd take Florida. It's not much of a rivalry anymore, as Florida owns the Vols, but those memories from the 1990s when the college football world stopped annually for Tennessee-Florida haven't gone away.
If we were to say the most competitive rivalry in recent years, though, well, we have to be honest. It's the two oldest rivalries for the Vols, Vanderbilt and Kentucky. UT was 5-5 against Vanderbilt in the 2010s and is 2-2 against Kentucky the past four years. It's insane to think about because there was one point the Vols had the two longest winning streaks in college football, and they were over Vanderbilt and Kentucky. That shows you how much the program has fallen, though.