We're already 3 weeks into the young season, and you can already tell a difference in this Auburn team from opening night. Turnovers are down, three pointers are up, free throw percentage is up, and more importantly there aren't any numbers in the loss column.
This might be Bruce's best coaching job at Auburn thus far. To have a completely new team after a Final Four run and have the following team not miss a beat is remarkable. The freshmen have looked good as advertised and they improve with each game.
Auburn gets a slow week this week as the Legends  Classic quickly approaches. Let's take a look at how the Tiger's faired against Colgate, and take a sneak peek at what's to come against New Mexico in Brooklyn.
Game 5 vs. Colgate
For the second straight game, Auburn came out on fire on the offensive end of the floor. The Tigers put up 53 points in the first half, and the game was never really in question.
Auburn did get outscored in the second half, mostly because the backups earned some playing time. If someone wanted to complain about that, I wouldn't argue with them. There was definitely some teaching moments in the second half, but I'm not going to get bent out of shape about it.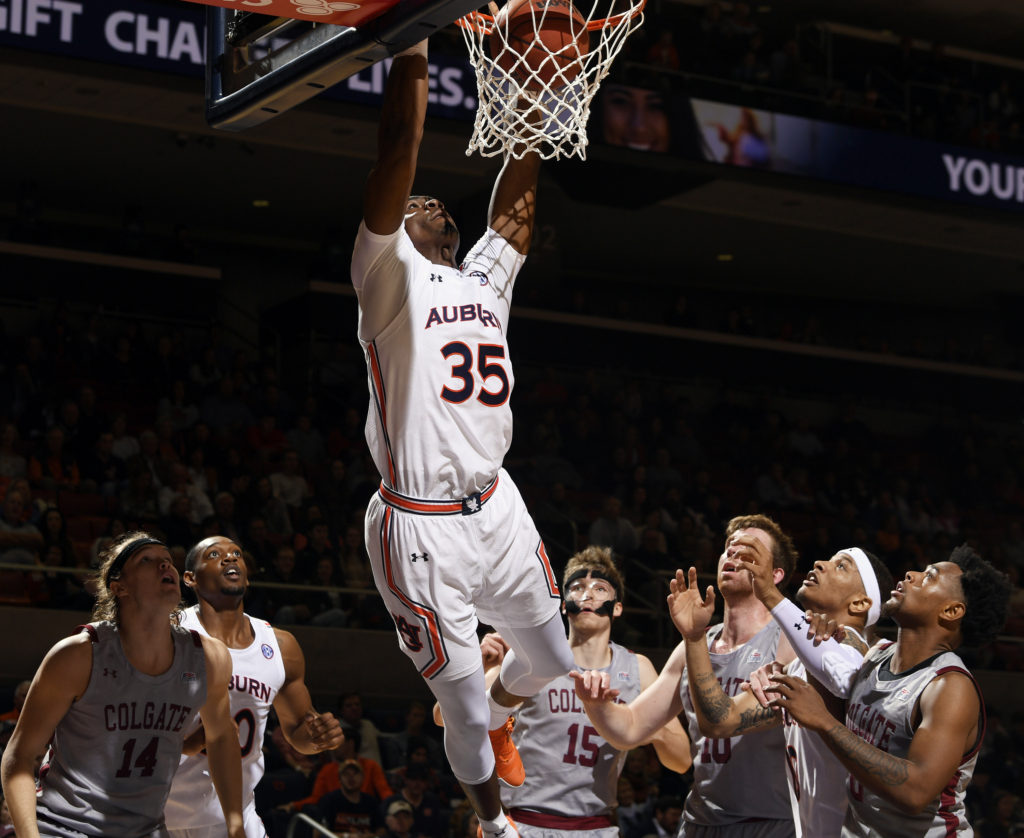 Samir Doughty lead the way with 20 points 3 rebounds, and 1 Sports Center Top 10 play. During the first half, Samir quite literally put his defender on the ground, stepped back, made a three and didn't even watch it go in, ala Steph Curry style. Build the Samir Headband statue immediately!
I have a working theory on #SamirHeadband. If everyone on the team wore a headband, would it have the same effect? Or do the headband and Samir have a special bond? I'm saying Doughty and the Headband have a special bond that can't be replicated. I can't imagine someone like Okoro wearing a headband under his dreads.
Hey speaking of Isaac, he had a relatively quiet game on Monday for his standards, with 11 points. He did have a thunderous dunk in the second half that shook the entire rim. His stock continues to rise, including being in a Sports Nation piece today about the freshman with most NBA potential.
I highly doubt Isaac comes back after this year, defensive players like him just don't grow on trees, and the NBA is always looking for guys who are long and can defend multiple positions.
Another solid game for J'Von McCormick, who has really stepped it up the past couple of games. PG1 had 14 points to go along with 8 assists and only 2 turnovers.
J'Von has really come into his own as the starter so far this year, and it really warms my heart to see him run the offense. I love the play where he wants Anfernee McLemore to set a screen but Mac comes up and instead darts toward the basket and J'Von gives him an on point alley-oop pass.
New Mexico Preview
This was am abnormal week for the Tigers because Colgate was their only opponent. This past weekend, the team boarded a plane to Brooklyn to take on New Mexico in the first round of the Legends Classic. This will be a nice measuring stick for Bruce Pearl's team, and it will also be a nice experience for the players to play at the Barclay's Center.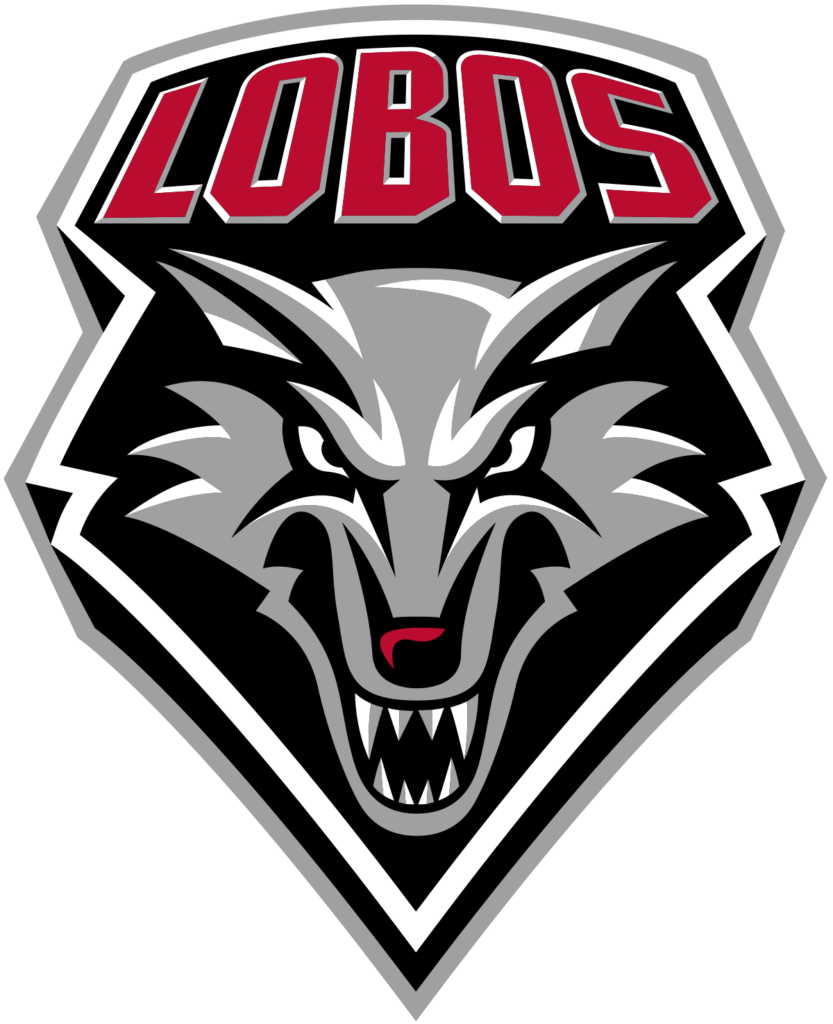 Auburn will be facing a New Mexico team that is 4-1 on the young year, including wins against: New Mexico State, UTEP, Green Bay, and CSUN. The Tigers and Lobos have averaged similar stats, but the Tigers have played better competition.
The key to stopping New Mexico is slowing down Guard JaQuan Lyles, who's averaging 19.8 points and shooting 43% from downtown. He's the main scoring threat for the Lobos. Auburn has been good at slowing down scoring guards, I expect Doughty to start out guarding Lyles, and maybe having Okoro switched on to him depending on if he's shooting well or not.
Auburn is going to need to keep the defensive intensity at the same level they've been playing with. New Mexico won't roll over easy, and it can be easy to fall behind because you're excited about playing in Brooklyn. I expect Bruce to have the squad prepared and focused for what should be a great game.