Kent State is dumb. Why are they still a college? They've produced literally nothing. They aren't even good at football. The claim to fame they have is that Julian Eddleman played QB there and Nick Saban went there. The former was nothing until the greatest coach in NFL history got his hands on him, and the latter was nothing until he got his hands on the REC's checkbook.
Bo Nix has only played 2 games and is already more relevant, nationally, than Kent State is in their entire history. Tulane was actually a decent program that has a solid team. Tulane was at one point in the SEC. What has Kent State done? Nothing. They'll continue to be nothing forever. I'm really scraping the barrel here trying to find information about them.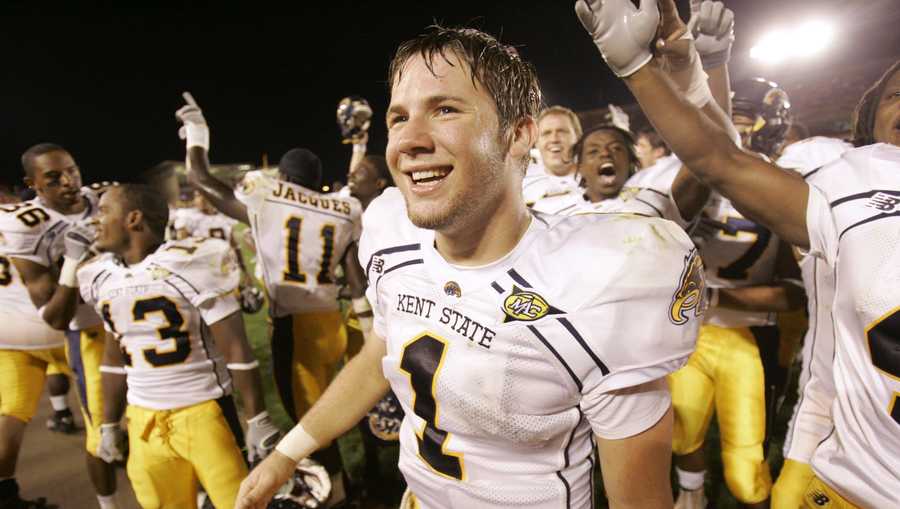 1. (Im)potent Offense
Y'all are really trying hard to make Auburn's offense look bad. There are areas that need improvement, sure; but that's exactly why you schedule games like this. You want an easy opponent to iron out the wrinkles. You want to see what you need to work on. If you want to see a truly bad offense, look at Kent State. Kent State has played Arizona State and Kennesaw State. In those 2 games, they have a combined 33 points. That's right, they scored 7 vs a mid-tier PAC-12 school and they scored 26 vs Kennesaw State. Kennesaw State is a solid FCS school, but they're an FCS school. They took Kent State to overtime. Let's take a look at the numbers:
Scoring Offense – 16.5 ppg (114th)
Total Offense – 268.5 ypg (124th)
Even Bill Connelly has Kent State ranked at 118 in his S&P Rankings. Good luck vs Auburn's front 7.
2. Defense MIA
If Kent State's offense is bad, their defense isn't much better.
Scoring Defense – 26.5 ppg (79th)
Total Defense – 446 ypg (106th)
I agree, Auburn's offense isn't perfect. There are a lot of things pointed out on twitter that needs to be fixed, and that's from the idiots that think they know what they're talking about. There is probably 100 more things that the coaching staff has noticed that needs fixed. That's just the nature of the game. Rarely are there perfect games. Remember, these games are scheduled to see issues the team has before they get into the SEC slate. You don't want this to be close, but it's also hard for the players to get up for these games.
This is where the coaches ability to motivate comes in. I think Auburn is awake. I think the offense uses this game to tune in and see what kind of offense they'll be this season. Remember how long it took for the offense to gain traction in 2010 and 2013. It wasn't sunshine and rainbows the entire year.
3. Who is Sean Lewis?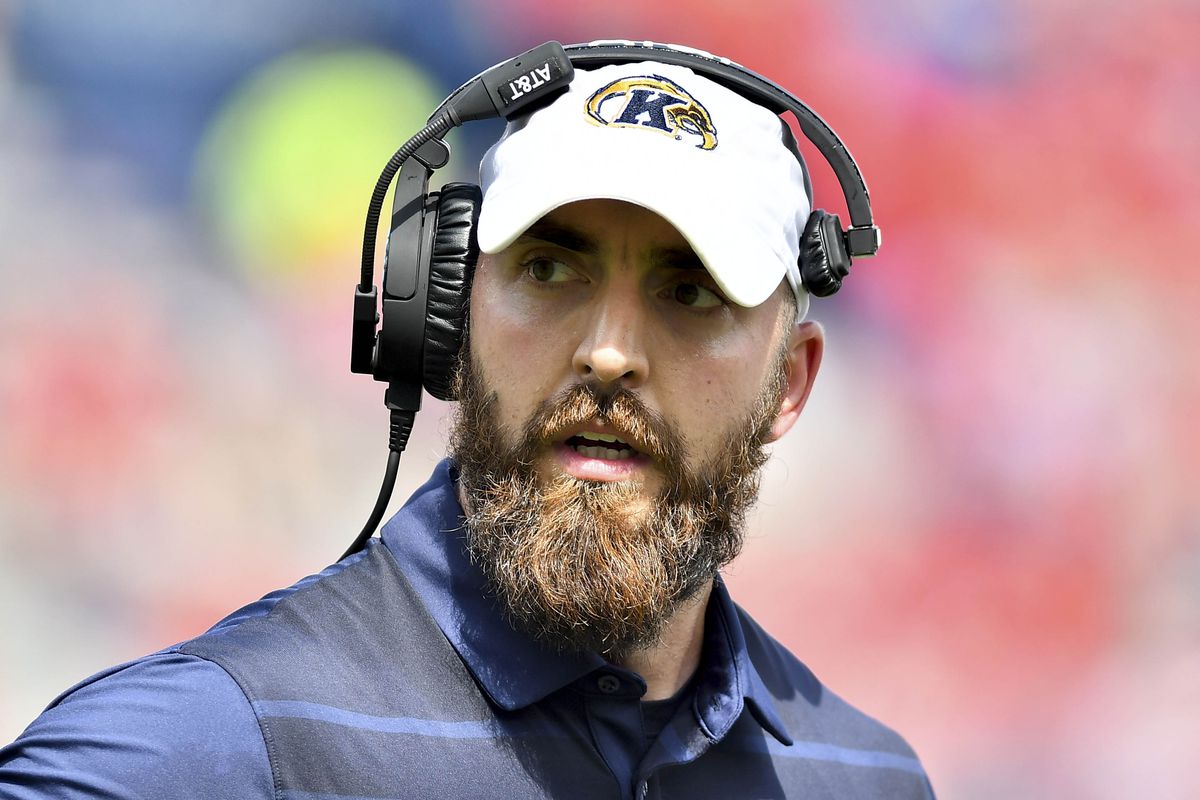 I won't blame Sean Lewis for the overall state of the program. He's in his second year as head coach and went 2-10 last year. Sean Lewis went to Wisconsin in the mid-2000s. He then went to a high school and a d-2 team. He got his start in D-1 as a GA at Akron in 2011. In 2014, Sean Lewis hooked up with Dino Babers at Bowling Green and became the co-Offensive Coordinator.
In 2016, Lewis followed Babers to Syracuse until 2018 when he accepted the job at Kent State. Sean Lewis has achieved a lot in his short time as a coach. To get a D-1 job in just 12 years in coaching is impressive. Also, I'm a big Dino Babers fan, so I may be a bit bias since he is from that coaching tree.
@AUBURNEINSTEIN'S PREDICTION
Kent State is a work in progress. Ideally, Auburn has used the last 2 weeks to grow. We will start to see what kind of team Auburn will be starting this Saturday. Remember, the college football season is 25% over after this game. Auburn should shut Kent State out. The only thing keeping me from predicting a shutout is how flat Auburn's defense has been in the first few possessions of the game and special teams.
I think we still see things from the offense that will frustrate some fans, but it's important to remember that Gus is playing chess, not checkers. I think Auburn pulls this one out 38-3.