Happy Wednesday. College Football is back this Saturday and Auburn plays in 10 days. We've almost made it. I know you're not spending anytime outside in the 95 degree weather, so spend your afternoon catching up on all the interesting tidbits you need to know. Enjoy.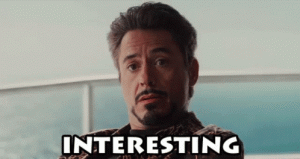 – Both preseason rankings and ESPN's Power Index are out. What do you think of Auburn's spot?
– Given the above rankings, does Auburn have the toughest schedule in America?
– For my gambling inclined readers, here's a solid breakdown of Auburn's odds against Oregon.
– The QB battle continued even after fall camp ended. See what Gus had to say about the battle.
– Lo and behold, we have a starting QB just a day after camp. See what the decision could mean for the future of Auburn Football.
– Auburn's defense continues to get attention. Read more about a surging Buck and see who earned Auburn's first Preseason All-American nod since 2014.
– The WR group is a little banged up after fall camp, see what WR coach Kodi Burns said about the injuries. Speaking of receivers, is the WR1 clear this season?
– We learned a lot about Australian punter Arynn Siposs, including how he's prepared for the season and whether he's been to Outback Steakhouse.
– If you've ever wanted a breakdown of scholarships, you're in luck. On that note, watch three walk-ons get scholarships. These videos will ever get old.
– Former Auburn players are showing out in the NFL preseason. See Jamel Dean's interception and Jarrett Stidham's touchdowns.
– Learn more about one of Auburn's two Princes.
– Here's an update on the Harvey Updyke story.
Let me know if I missed anything in the comments below.