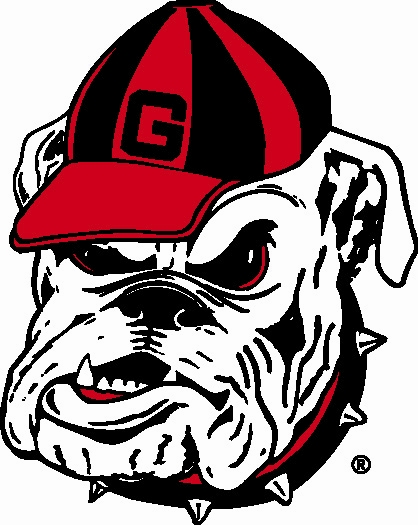 For a while there, the team wearing a white jersey had the most success in this series. It was a nice little streak of the away team sending the fans home angry. Now, not so much
Auburn hasn't beaten Georgia in Athens since Brandon Cox and Devin Aromashodu tore their hearts out right in front of Bob Davie and the rest of the nation.  In fact, the only two Auburn teams that have beaten Georgia since then ended up playing in the National Championship game. Last year was awesome, but it almost didn't happen, which would have continued a bad stretch against the Bulldogs.
This year, Auburn is coming off one of the more infuriating and confusing losses you'll ever see. Georgia is two weeks removed from one of their most Georgia performances ever against Florida. What could've been a matchup of one-loss teams vying for SEC Championship spots and playoff spots has now turned into, well, it's still all of that.
If Auburn wins out and Mississippi State loses out, Auburn goes to Atlanta. If Georgia beats Auburn, they are one Missouri loss from going to Atlanta. Missouri still has to play Texas A&M, Tennessee, and Arkansas, so yeah, if Georgia beats Auburn, they are going to the SEC Championship Game.
Todd Gurley will be making his triumphant return from being wrongfully imprisoned for, wait, that's right, he broke real rules and paid the consequences. He saw the rules broken one year ago by Johnny Manziel and decided to the same thing. He's not a hero making his return home. He's a guy who knowingly made a bad decision and got caught.
Those that wear red and those that say they "just like good football" seem to be ignoring that fact. It doesn't matter if the rule is dumb (I don't think it's that dumb), it's still a rule. It's a rule he saw in action less than a year before he did the same thing. That's stupid. And stupid people shouldn't play football any time they want.
Regardless of whether Gurley was playing on Saturday or not, the fact of the matter is that Auburn's offense is much better than Georgia's defense. They are bad. Like, gave up 38 points to Florida who completed three passes for 27 yards, bad.
I don't care that Todd Gurley is the the only thing that Georgia fans can latch on to with this team. I don't care that he's receiving the typical extra-extra-over-hype because he hasn't been playing. He won't matter that much to the Auburn defense. Why? He doesn't throw the ball.
Auburn's main concern, as it has been for the last 4 weeks, is stopping the passing game. They will be attempting to do that against Hutson Mason, who hasn't shined nearly as brightly as the preseason prognosticators had hoped. He's not bad, he's just not shown that he's anything to be ridiculously concerned about.
Jermaine Whitehead will be making his first start since being suspended prior to the Kansas State game. He was put in after Texas A&M went up 14-0 last week, intercepted a pass, and never left the field again. That will help.
Sure, there is going to be a crazy atmosphere in Athens at night, with Gurley returning, and a little bit to play for. But Auburn has been on the road in crazy atmospheres at night. Georgia has played one ranked team. Auburn is coming off a weird loss that won't happen again.
Gurley will provide a little spark at the beginning of the game, they'll cheer like he stopped world hunger with every two yard gain, and it will be back and forth until halftime, but Auburn will show who has the better running game in a slight runaway victory.
Auburn 42, Georgia 28