Now that Spring football has ended and recruits are just committing to Auburn without any real work needed, Coach Gus Malzahn has begun his annual tour of Auburn Clubs in the southeast United States. Last night's stop was at the Cullman Auburn Club.
Given the high amount of Tide-devotees in the Cullman area, the Auburn faithful have to be a little stronger and more creative to combat the crimson. This could definitely be seen in the way they decorated of the podium they had setup for Gus last night.
It started with a nice little troll with a second left on the clock and the Tigers and Tide tied at 28.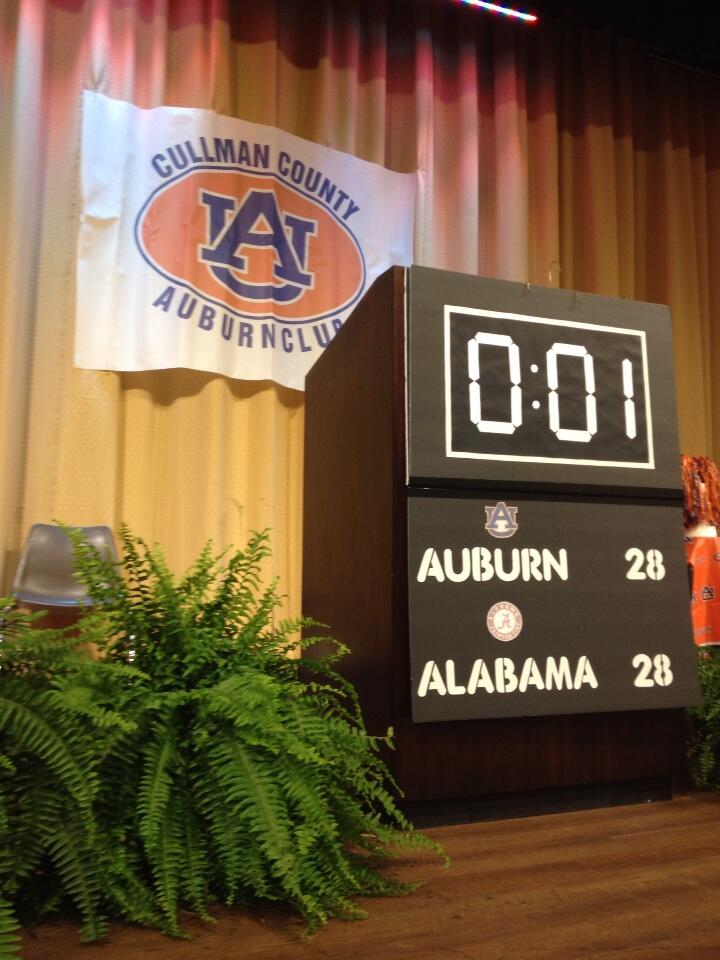 But then it got real with a moving flipboard change to the final score, seen in live action here:
It was so awesome, that it even prompted a "BOOM" from Gus.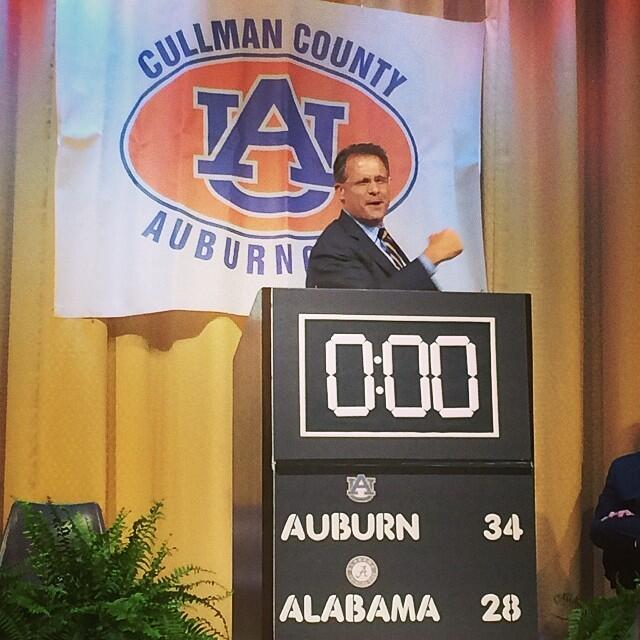 All other Auburn clubs, you are on notice.
Pics and vids from @SECstats and @AUBlog.