Auburn emailed students today with quite a few updates about the goings-on with Spring sports. Most importantly, it's $1 hot dog night at Plainsman Park as the Tigers take on the Alabama State Hornets at 6pm tonight. What's better than a $1 hot dog? A $1 hot dog at Plainsman Park watching Auburn wear stirrups as God intended. That's what. But let's get to the task at hand.
Later in the email, Auburn asks students for a little help in naming the baseball student section. Here's the verbiage:
NAME THE STUDENT SECTION

Submit your favorite name for the Baseball Student Section. Entries will be accepted until March 30th at the promotions table at Plainsman Park or by email to ignited@auburn.edu with "Baseball Student Section" in the subject line.
The top five entries will be announced on April 1st and the students will be able to vote for their favorite. The official group name will be unveiled the weekend of April 12th during the Georgia series.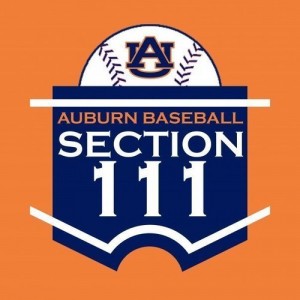 Now, I was under the impression that Auburn's baseball student section had a name. Like for over a decade. It was/is "Section 111." It has a Twitter account: @AUSection111. For whatever reason the naming rights are being put up to vote. That's okay. Let's just rename it "Section 111" again.
So contact your local county commissioner, I mean email that email address up there and let them know that you want the student section to be named "Section 111." Hopefully, it will make the top 5, and then you can vote it in. If you're into the Twitter, here's the hashtag: #KeepSection111. Join the movement.