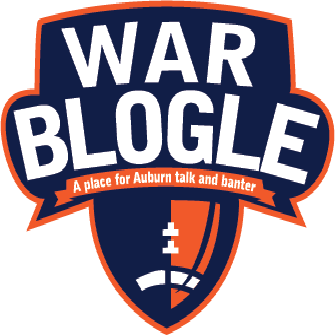 I'm still trying to figure out if unlimited WiFi on gamedays is a good thing for me. Sometimes the lack of service while on campus works as a good filter. When I'm in my recliner and can say anything I want, I am definitely more susceptible to engaging the stupidity that comes my way. When Auburn loses, that stupidity is multiplied by infinity, giving me more reasons to engage. That probably, maybe, definitely happened yesterday.
Pre-game:
Not this time. WE @ChadHammon@WarBlogle did you go to Baton Rouge Blogle?
Oh look it's the scoreboard of their dreams. bit.ly/oYpMAN WE @ESPNU Getting ready for some football at Kentucky pic.twitter.com/UD8Ud9Ue
Eight weeks into the season, @ESPN Gameday has still not been to an SEC campus.
It's all the guy had in his room. WE @TdashTill@Warblogle just saw some LSU girls in sweatpants. Guess they dont dress up for games.
After see that Corso headgear segment, I'm reminded of the people who always wonder why he doesn't wear Aubie's head. It's not detachable.
I always knew Mateen Cleaves was a smart dude. He picked Auburn. Everybody else on @CollegeGameDay didn't. #wareagle
In my Auburn-LSU preview I compare Les Miles's voodoo to some Paranormal Activity 3 stuff. You should read it. bit.ly/oUr9KP
Because eventually the Devil reaps the souls that were sold to him. WE @ServantOnIce: @WarBlogle What makes you think we can beat LSU?
Has Clemson played an away game this season? Seriously….
"Clint Moseley is Clark Kent. Clark Kent is just Superman in different clothes." – @andrewbrinkyoutu.be/CWBvCjyYrTg#auburn
They've been drunk since Tuesday. WE @gabriellehoyt: Why do they keep yelling "tiger bait" at us? @WarBlogle isn't that cannibalism?
I just realized that Sookie Stackhouse is probably an LSU fan. @AuburnProblems#trueblood
WE @htpreps: #Auburn recruit Cord Sandberg scores 5 TD's (3 pass, 2 rush) as #Manatee slaughters #Venice. bit.ly/pV6qc8
For those in Baton Rouge, the Auburn team buses will arrive at 12:30 p.m. CT at the Southeast Gate of Tiger Stadium. @nicginnplus3
Worse than Clemson's? WE @thejuiceisgood: I don't mean to offend anyone but Mizzou's tiger mascot looks like he is special needs.
We went with the original recipe instead of honey dipped because, you know, LSU has no honey today. ow.ly/i/jHiD#corndogs#auburn
Well I guess they're not so bad… WE @TonyTheAUTiger: @WarBlogle Just saw an LSU t-shirt that said "Nick Saban is a douche!"
Basketball on football love. WE @DaBoyKG22: Good luck to my boys today against LSU
WE @TdashTill: Tiger walk! #auburn#wareaglebit.ly/r9NROd
Sign her up! WE @WoodyCalcio: The Lutzenkirchen crew at tiger walk. @WarBlogle. yfrog.com/h0fymhjwj
It's "you're." #ClayTravis'd WE @TheAnchorFan: @WarBlogle – I'm unfollowing you. But before I go, your a cockered clapper-clawed clack-dish.
Of course Arkansas would look stupid this week. Getting beat 17-0 by the Rebel Black Bears in the 2nd.
At Tiger Walk. WE @WoodyCalcio: Clint's Uncle Paul!! yfrog.com/kh50228219j
Just got clarification from @SassySouthBlog. Sookie Stackhouse is not an LSU fan. She's a high school football girl. #whew
At least we only "give em hell." WE @TdashTill Got some real good guys around these parts. bit.ly/pQzjxe
I dare you to find a cuter kid… WE @BabyBlogle: twitvid.com/FRW8E – Boo LSU!
WE @tracywolfson: Chizik saying he'll make a dec on Blake and Reed after warmups. Hoping to get at least one back for the game #auburn
YES!!! Daddy's gettin' a new tv! WE @HABOTN: If you had Drew Cole in the "First Player on The Field" pool, you're a winner.
I do. WE @kmalz002: i might or might not want to be exactly like my dad.
My greatest LSU fan moment went like this… LSU Girl: "I feel sorry for you." Me: "Why? Because you're ugly?" LSU girl: <silence>
I like this guy. WE @wareagleextra Never been a fan of teams wearing white jerseys at home. LSU, I'm looking at you #LSU#Auburn
THE most hated man in Tiger Stadium. WE @TonyTheAUTiger@WarBlogle Why is he here?!?! pic.twitter.com/f7h19Vz2
We already know. WE @dennisdoddcbs Specialists on field for LSU. We won't know officially about Mathieu and Simon until kick.
WE @AUBlog Emory Blake's taking the field with the wideouts.
Tracy Wolfson saying Emory Blake looks hobbled. Auburn beat writers saying he looks ok. I'll take the guys who cover Auburn every day.
Gary Danielson says Blake is out. WE @wareagleextra Been told by Auburn's SID office that Reed is good to go, Blake is doubtful #LSUAU
Trying to figure out how to type the infinity signal. WE @jshaunburke@WarBlogle Over/Under on #of times we hear about Bama today?
During/postgame:
Some of the LSU players have the numbers and initials of the 'Weed 3' written on their arms. It was so unfair what happened to those guys.
Drive extending penalty, touchdown. Drive extending penalty, touchdown. Drive extending penalty, touchdown.
I seem to remember a similar tweet last Nov. WE @ThayerEvansFox With LSU leading AU 21-3, not much left to see other than Miles eating grass.
Hey @FoxSports, I hope you see that your writer @ThayerEvansFox is still trolling Auburn fans and harping on disproven fallacies.
Your fault. WE @HABOTN There's your first fumble of the year.
Did Gary Danielson just say "Titty, titty, titty, titty?"
What's worse: a coaching staff that promotes faith as a part of football, or the people who claim to be of faith making fun of them?
If one of Auburn's players just accidentally let their foot touch the side of Jordan Jefferson's head, the world would applaud, right?
If there was some sort of shift in time and the calendar skipped November 5th, how many heads would explode?
Add LSU to the list of fanbases that think that Auburn never beat them before last year. Beating this team changes nothing about the past.
In what terms? Adult illiteracy? Hmmm… that's a tough one. WE @DaBoyKG22 Bama or Tennessee?!?
Why do other fanbases care more about Auburn losing than I do? I'm over it already. They live their life on it. #checkyoself
Do you see the kind of stupid I deal with? WE @BenJover6910@WarBlogle who has a cheer with the words "go to hell Alabama"? Check YOURself.
Was AJ McCarron just saying "that int was on me" or asking the receiver if he's seen his cool new chest tat?
Tennessee's kicker went to the same high school as @wesbyrum.
Someone should make sure that the same number of players come out of the Alabama locker room that just went in. Somebody gon' die…
This just in… Alabama and LSU will be joining forces on November 5th to discover cures for all terminal illnesses.
There was one positive from today: the Lutzie got mentioned on national TV and I sorta started the craze… bit.ly/pqO2hv#humblebrag
Sunshine pump for the day: Auburn's three losses have come to #1, #8, and #10, all on the road.
If Clemson were to play Alabama in the NCG, who bets Dabo switches sidelines by halftime? #bamaboy
Those that are calling for an Alabama/LSU rematch in the NCG sound really dumb. What if one beats the other by 30?
Why am I just realizing that this is Tuberville getting Oklahoma back for 2004? #texastech
Oklahoma is currently #1/#3 and their stadium is only 70% full. I better hear about this all week.
One of the 2004 boys. WE @KodyBliss: #Chokelahoma
Tied with USC. WE @WDAndrew: Oklahoma's band wins. MOST ANNOYING BAND EVER! Play something different #smh
Texas Tech 2004 National Champions!!!!