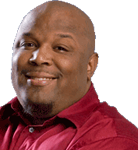 The "From the Other Sideline" series continues for the third straight season as seemingly the only guy who covers Utah State athletics, Tony Jones (@TonyAggieville), was nice enough to answer a few questions for us. Tony covers the Aggies for the Salt Lake Tribune.

1. When a Utah State fan, player, or coach thinks of Auburn, what is the first thing that pops into their heads?
Right now, they fear the thought of Adam Kennedy or Chuckie Keeton taking a snap in front of 85,000 at Jordan-Hare Stadium without any previous Division I experience.
2. Is there general excitement for the game from the Aggies' side? Do you expect a decent amount of fans to make the trip?
While there is general excitement, I expect a small amount of fans to make the trip. Not many think they can win, although they think USU can be competitive.


3. What's one quirky tradition Auburn fans should expect from the visitor's section during the game?
The "I believe" chant, which the basketball student section made famous, but has spilled into football. Not sure they will do that, however.
4. Has the team spent the offseason preparing to pull off the upset or are they looking at the season as a whole and are more focused on conference goals?
The players for sure think they can win this game. They were very competitive against Oklahoma last season, and think they can do it again, at the very least, with an improved cast.
5. Who are two or three Aggies that Auburn fans should be worried about?
Robert Turbin, the running back who rushed for 1,300 yards two years ago, but missed last season with a torn ACL. Bobby Wagner, the WAC preseason defensive player of the year. He's a beast of a linebacker. Matt Austin, a 6-3 wideout who can really play.
6. Are there any newcomers that the coaches and fan base are overly excited about?
Bojay Filimoeatu, a defensive end who has really shined in camp. He was a junior college All-American.
7. What are the biggest concerns for Utah State as they come into the 2011 season?
Who will play quarterback, and how will the interior lines hold up?
8. What is the best case scenario for this game for the Aggies? Worst case?
The best case is that they actually win the game. The worst case is that they lose 62-3, lose all confidence and go on to another 2-10 season.
9. What is your prediction/analysis for the game?
Auburn wins 36-21. Utah State moves the ball, but the Aggies turn it over at inopportune times, and Auburn's depth and athleticism turns the game around for good in the third quarter.
10. Where do you see Utah State ending up after this season?
I see them 6-6. I don't see them going to a bowl.