Given that this is the first time that your Auburn Tigers will take on Utah State, plus the fact that most of you probably didn't even know they existed, I figured it might be a good idea to learn a little about this Saturday's visitors.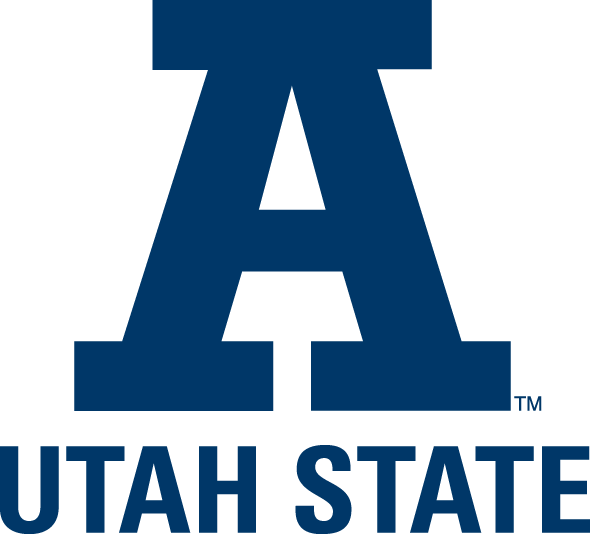 Utah State University is located in Logan, UT, just over an hour north of Salt Lake City. The Aggies have been a member of the Western Athletic Conference (Boise State's old conference) since 2005. They have won 11 championships in various conferences since their beginning, the last being a Big West championship in 1997. Their overall record is 487-501-31 with a 1-5 record in bowl games.
The Agriculturalists played and won their first football game in 1892, the same as Auburn, in a defeat of one of their rivals, the Utah Utes. The two have now met 109 times in what is called the Battle of the Brothers. The Aggies claim BYU as one of their rivals as well.
In one of the more unique concepts in college football, Utah State, Utah, BYU, and Weber State compete annually for the Beehive Boot. The trophy, which is actually an authentic, 100-year old pioneer's boot, is awarded to the team with the best record against its instate rivals. Note: Auburn and Alabama baseball would not win a similar trophy.
Over the past two seasons, the Aggies have been coached by Gary Andersen and have ended up with back-to-back 4-8 records. I know it's natural to dislike the opposing team's head coach, but before you boo this man you should know that Andersen was the defensive coordinator of the Utah Utes that beat Alabama in the 2009 Sugar Bowl. I don't think a small ovation during pregame announcements would hurt.
A few notable former coaches and players include John L. Smith, who was the head coach at Louisville and Michigan State and is now the Special Teams coach at Arkansas, along with Chris Cooley of the Washington Redskins and Jarrett Bush of the Green Bay Packers.
The team colors are blue and white, and their mascot is called Big Blue, which is actually a bull. The last line of 'Bodda Getta' will make him feel at home. The student section calls themselves The Hurd.
If you ever visit Utah State's campus, and just fall in love with it and want to become a "True Aggie," you must find the white block "A" monument atop Old Main Hill and get an existing "True Aggie" to kiss you during a full moon at midnight, or on Homecoming by somebody who is not.
Utah State's fight song is called "Hail the Utah Aggies." Notice that says Utah and not Utah State. Strange. However, the more popular song that they sing just after the fight song is called "Show Me a Scotsman." The words are sung twice through, accompanied by synchronized arm gestures symbolizing the herding of sheep for the first time through, and the milking of cows for the second. Here's video evidence:
To be honest, before doing this research I was unaware that Utah State had been around so long as a university and especially as a football team. I just figured it was some tiny school out in the desert. It turns out it's pretty established and has an extensive history and just as many quirky traditions as any school.
If you want to take a look at what their football team may look like when they roll into Jordan-Hare in a few days, here are some highlights from their Spring practice:
I don't expect many of their fans to travel cross-country for this game, but if you see any, ask if they want to become a "True Aubie" while pulling holding up a tiger tail and a staple gun. I dare you.