JackTheRabbit returns for another week of previewing and predicting Auburn's next foe. This might be his best work so far…which isn't saying much.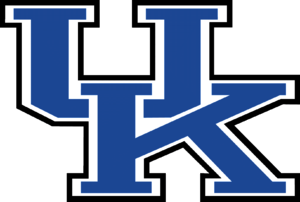 Winning the Not-So Big One
by JackTheRabbit

Auburn's football team has faced many challenges this season. Two come-from-behind victories and a defensive struggle. The Tigers have been tested; however, this weekend presents a new challenge: staying consistent. Can Auburn continue to win even when they're supposed to, especially SEC games?
Kentucky is a 3-2 team that will probably not hold above .500 for very long. Those three wins come from fairly lopsided victories against much inferior opponents, and the two loses were just like the wins except going the other way. Kentucky has some play-makers in Mike Hartline and Randall Cobb. Derrick Locke has also had a good season so far.
Kentucky resides nationally in the top 35 in passing yards, rushing yards, and scoring, but what needs to be remembered is that much of Kentucky's production came against Akron, Western Kentucky, and Louisville.
Auburn just needs to come into this game with a chip on their shoulder. Last year they let a seemingly manageable win slip away. If Cam Newton and the defense can keep up this trend of getting better as the game goes on, then a win shouldn't be that difficult to come by, even if they fall behind early. What Auburn does want to avoid is another come-from-behind victory where the game is close and it becomes a dogfight. A loss would also be something else that should be avoided.
If Auburn truly is a top ten team, which I believe they are, then this weekend shouldn't pose much of a threat, but like many teams before, Auburn needs to prove that they can win from behind, in a slug-match, and even when they're supposed to.
My prediction: Auburn 35, Kentucky 21