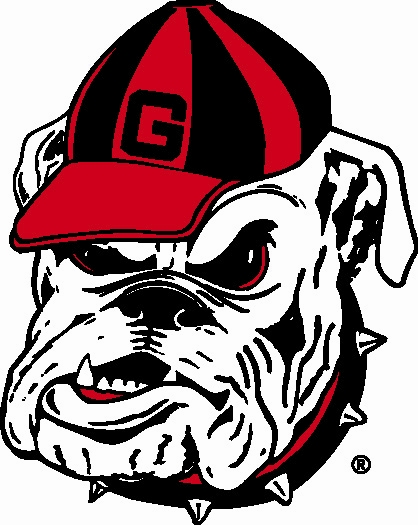 It's October. Why is Auburn playing Georgia?! Well, we knew these two teams were going to play in October before COVID-19 hit. Remember, the SEC "fixed" Auburn's stupid schedule by putting the Georgia game on October 10th originally, replacing Georgia with LSU at the tail end of the schedule. Thanks, SEC.
Well now it might actually be a good thing. While Georgia was originally Auburn's 6th game, they are now Auburn's 2nd game. Or should I say Auburn is Georgia's 2nd game.
The Bulldogs trailed lowly Arkansas 7-5 at halftime last week. It caused them to bench what would basically be considered their 3rd string quarterback for the 4th string quarterback. It's not very clear that this was the reason for their monumental comeback against the Hawgs because Arkansas returned to being Arkansas in the 3rd quarter.
Georgia returned 2/3 of their defense from last season. That defense was good. Their offense was going to have to play a new quarterback either way due to Fromm leaving. The first Heisman candidate quarterback left, then the 2nd Heisman candidate quarterback (a transfer from USC) was never cleared, so they tried the 3rd Heisman candidate quarterback and he couldn't beat Arkansas, so they went with the 4th Heisman candidate quarterback.
But lo' and behold, the 2nd Heisman candidate quarterback was just magically cleared two days after the Dawgs struggled with the Hawgs. That is such a coincidence. But how do you take the job away from the 4th Heisman candidate quarterback. He came back to beat Arkansas!
Ok, but really. JT Daniels (the USC transfer) is supposedly the best option and he was cleared this week. But if he wasn't cleared to play until just now now, you'd think he wouldn't be taking live reps in practice, right? And that means he hasn't run around and thrown a football with big, mean guys chasing him in over a year, right?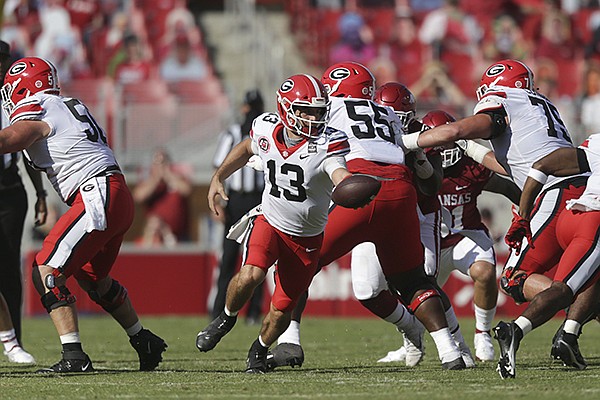 So would Kirby go with him? If I was wearing his visor, I'd go with the 4th string guy who actually pulled Georgia from the jaws of defeat last week.
Either way, it's going to be a mess of a Georgia offense, which they typically are. It's usually a boring quarterback playing a 1982 NFL offense. Auburn's defense played a more experienced, better offense last week and gave up one touchdown per half. Many new guys played and many new guys got reps. If we want to be honest, Kentucky played much better than Georgia and Auburn beat them by 16 points.
Now of course the game is in Athens. It hasn't been good there for a while. But, Georgia fans know they have offensive mess. And the crowd will be less than loud. Auburn had fans spread evenly last week, and while it got loud, the crowd was never a factor. The only difference is that Athens at night is probably louder than Auburn at 11am. But it's still a non-factor. The only part of the atmosphere that will matter is that you'll be surrounded by people that aren't pulling for you.
Bo Nix is the best, most experienced quarterback in the game. Seth Williams is the best receiver in this game. Georgia has the questions. Georgia has the lack of atmosphere. Georgia struggled with Arkansas. Auburn beat a decent Kentucky.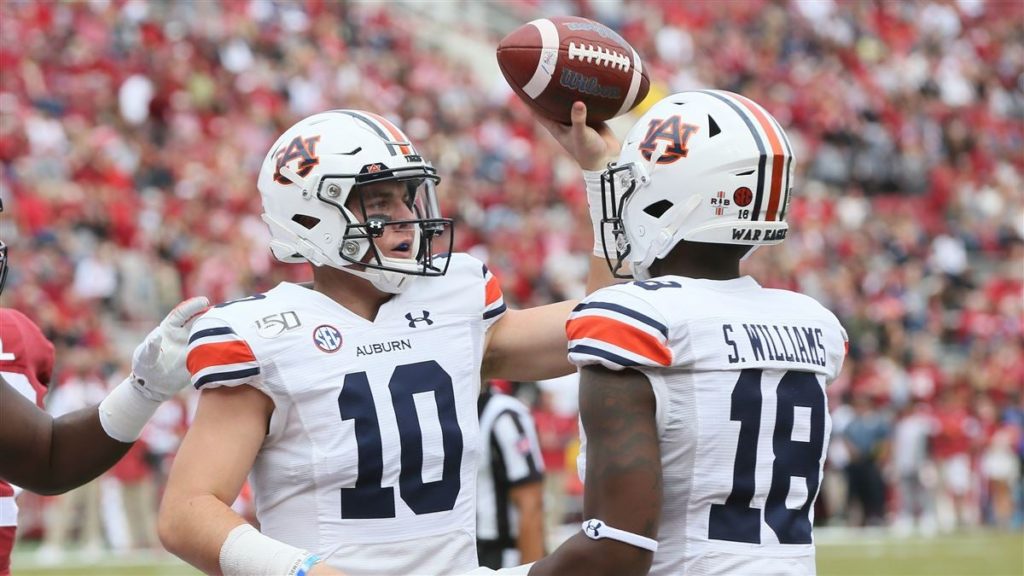 If this game was played in late November, I'd be worried. I am not worried with one game under each team's belt.
It won't be a blowout, but Auburn will control the game. The Georgia crowd will feel that helpless "wow, we're not making a difference at all" feeling. Georgia will enter panic mode by the end of the 2nd quarter. The Auburn running game will get it figured out after Bo's arm does the heavy lifting. Beat an early, bad version of Georgia in Athens? I'll take it.
Auburn 31, Georgia 14