I'm a very forward-thinking person, so I don't like writing reviews. I especially don't like writing reviews for a game against Mercer. So let's do a quick review.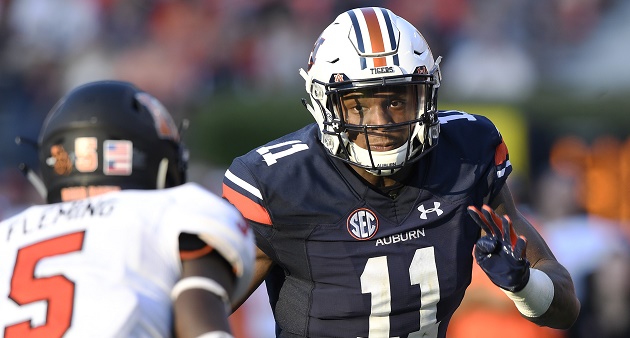 It was much hotter than I wanted it to be. It was Mercer. It wasn't very easy to get excited. That showed in some players' effort. Not most, but some.
Oh, hey fans, we aren't going to collectively start screaming "THROW THE BALL!" as soon as the ball touches Jarrett Stidham's hands. Give the kid who practices these plays every day the time to see a receiver. I get that it's just a natural reaction, but it's about as dumb as people yelling at the coach to call a timeout before a game-winning field goal when he's obviously running the clock down to 2 seconds (this happened in the 2010 National Championship game. Y'all didn't think Chizik knew he needed to stop the clock?)
Speaking of seeing receivers, Stidham did still clasp his hands around the ball a little too much in the first quarter. It got much better throughout the game. He throws a very nice ball. He just needs to throw it a tad earlier. He will.
Speaking of receivers, they dropped the ball a lot. Even on punts. If you finally get open, and the quarterback who has been known to hold the ball a little too long finally gets it right into your hands, you should hold on to it. Sure, running in traffic is typically a running back's thing, but once you catch the ball, hold the ball.
Gus Malzahn said it, people called it an excuse, but it's not. The Auburn offense moved the ball. They gained 515 yards (before taking two knees to end the game). That is fine. You can question Kamryn Pettway running the ball so much. But uh, it was a one touchdown game in the 4th quarter.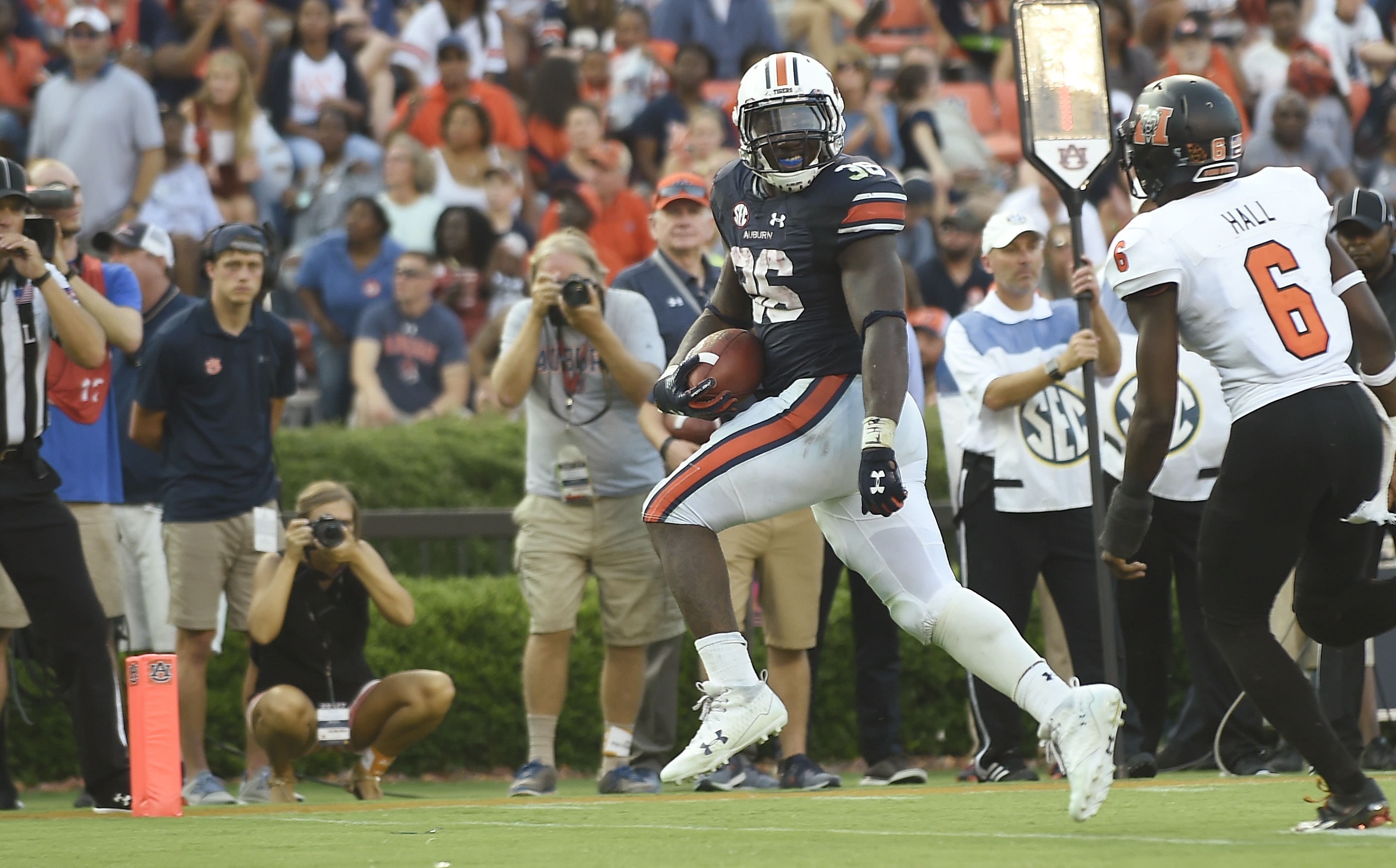 Why didn't Kam Martin play? I don't know. Maybe he's hurt. Maybe he's not as good as Kamryn Pettway. We do know he's not a polished blocker or pass-catcher. And again, it was a one touchdown game in the 4th quarter. You obviously need the best player out there, and he wanted to be out there.
Why was the score close? Because of 5 turnovers. That's the only reason. Not because of PLAY CAWLIN. Not because Sean White got kicked off the team the next day. No other reason. The ball was moved. The ball was moved into the red zone. The ball was dropped in the redzone. That's an anomaly. Five turnovers don't happen every game or even every other game or even half the games. The offense improved. The wide receivers need to take a knee when they catch the ball. It's simple.
Alright, time for SEC play. If you think Auburn will play with the same level of effort as they did against Mercer on a hot Saturday afternoon, just log off right now.
War Eagle.