Podcasts are fun, but they can be some work. I already do one a week with al.com, and in 2013 I got around to recording six episodes of the War Blogle Podcast with guests such as Kodi Burns, Holly Rowe, Pat Dye and Tammy from Finebaum. That whole finding a guest, being an interviewer, and finding time to edit them along with all the other 'blogling I do is what got tough.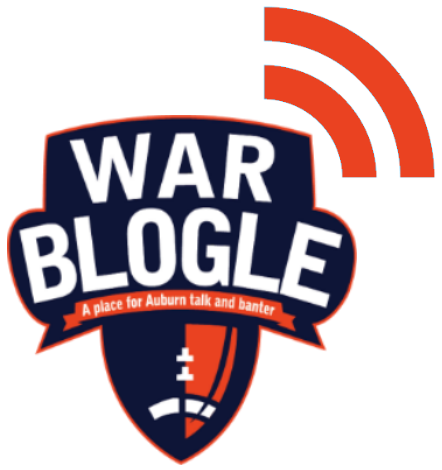 I'm not throwing in the towel on the podcast, I hope to get it back going this season (with maybe a permanent guest host that apparently sounds a lot like me on the radio), but for now I've been doing something a little easier.
I call them BlogleSpots and they are basically me talking in my truck on the way home from work everyday. They are around 10 minutes long, and the topics range from news to rumors to just whatever bothered me on Twitter that day. As of right now, I've been posting them for three weeks, and it's gotten a much bigger response than I expected.
For the few of you left on Earth that aren't aware of these short snippets of gold, I've been uploading them to SoundCloud, then tweeting or posting the link on Facebook. But since everybody has just fallen in love with these things, I've decided to upgrade their reach.
1. On any iOS device, subscribe to BlogleSpots on iTunes.
2. On an Android device, subscribe to the BlogleSpots RSS feed: http://feeds.soundcloud.com/users/soundcloud:users:166639347/sounds.rss.
3. For those that like Google Play, click here.
3. For TuneIn users, search BlogleSpots or just click here.
4. For Stitcher users, search BlogleSpots or just click here.
5. As I mentioned, the audio is uploaded to SoundCloud, so if you use that just search BlogleSpots or go to my profile here. Or just bookmark this page and use this pretty little player below. It will update with each new BlogleSpot.